At Author Salon You Write or Rewrite Your Novel From Start to Finish
by Michael Neff

Persistence and passion matter more than talent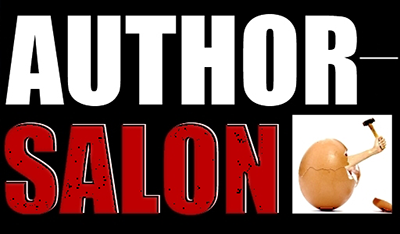 Nearly everyone has the potential to write a breakout novel and go on to become a successful commercial author, but precious few finally accomplish the task. Writer conferences, author workshops, books, MFA programs, and so forth, all play a part in a writer's evolution, and can be very helpful, but none provide the overall pragmatic means and method to finish the job (and quite often, not even to start it). If this were not the case, an imaginative and ambitious writer would only have to attend an MFA program at Iowa, for example, and become a published author in due course. But this rarely if ever happens, despite expenditures in the range of $30,000 to $80,000 (Iowa Grad Program for two full years).

Having worked in this business for over a decade as a conference director, workshop leader, literary editor and writer, and now agent and developmental editor for AEI, I've realized that each writer's success or failure at getting a commercial novel published depends ultimately on their own tenacity and smarts. In keeping with this reality, our writing program at Author Salon bolsters the former, and successfully improves and nurtures the latter, in part by placing primary emphasis on doing whatever it takes to develop a breakout novel for the commercial New York market.

As you and your novel proceed through the program modules at Author Salon, the lessons learned and applied complement each other and methodically intermesh, thus leading you towards the creation and evolution of your story premise, plot line(s), dramatic tension sources, major characters, setting, theme, viewpoints, narrative cinema, and more. As we note on the home page, the ultimate objectives of the program are to enable you, the aspiring author, to effectively:

- Learn and practice advanced storytelling technique.
- Learn and practice advanced narrative craft.
- Learn and apply said technique, narrative craft and knowledge, to your own work-in-progress.
- Come to a firm understanding of the role today's market plays in getting your novel published.

Additionally, at the conclusion of the program, you will receive a review from Author Salon agent faculty who will examine your work on every level as well as mentor you on all that comes next, e.g., the query letter process, consult on the choice of agents, market positioning, pitching, and the commercial publication process.

Just to make it perfectly clear, this intensive program is only for serious writers who wish to become career authors who enjoy advances, multi-book deals, foreign rights sales, film deals, reviews in major media, and more. See our Author Salon news and contracts page, our home page FAQ, and syllabus for more information about this program that has no equal (and if you can find one as good, tell us about it).

Our goal is to get you published.