Creative Nonfiction Seeks New Essays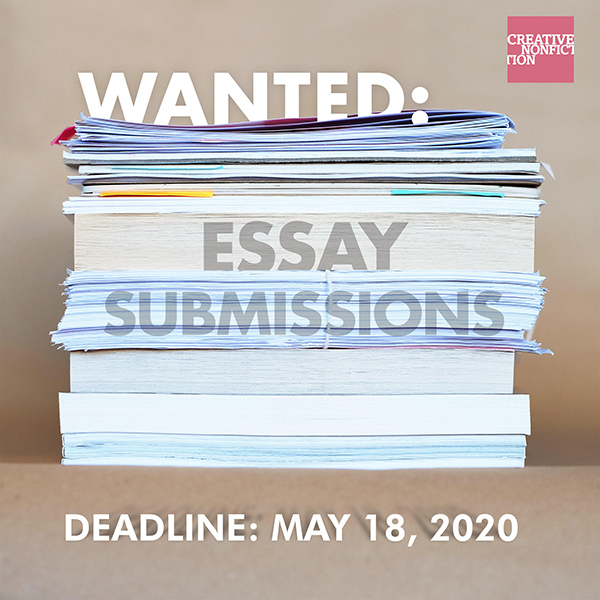 Deadline: May 18, 2020
Creative Nonfiction is currently seeking new essays for upcoming issues of the quarterly magazine.
We're open to submissions on any subject, in any style. Surprise us!
We pay a flat $125 + $10/printed page on publication. $3 fee to submit online, or free for current subscribers.
Essays must be previously unpublished and no longer than 4,000 words. Multiple submissions are welcome, as are entries from outside the United States.