Dennis Norris II - Editorial Services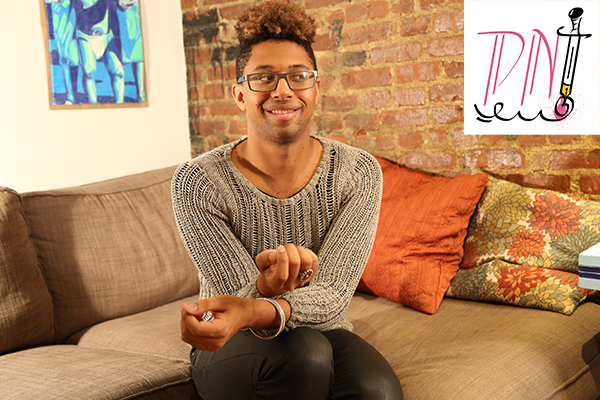 "Worrying that some racially charged scenes in my novel, Carnegie Hill, might offend readers, I hired Dennis as a sensitivity reader. He edited my novel carefully and lovingly, highlighting and extrapolating on what I got right, and helping me see my blind spots without making me feel foolish. I had written parts from the perspective of a gay black man, and Dennis helped me reshape the character in places where he seemed too naive or otherwise not believable. Dennis helped me revise my novel so that it portrayed, but did not condone, micro- and macro-aggressions."

—Jonathan Vatner, Author, Carnegie Hill, forthcoming from St Martin's Press in August 2019
Are you looking to take your manuscript to the next level? To generate ideas? To refine your sentences, or integrate shifting points of view? Are you nervous to write about controversial topics or people from marginalized identities without doing it in a way that's offensive, stereotypical, or otherwise reinforcing oppression?
Hire me, Dennis Norris II, to help you address any, or all, of the issues above. As an editor, I've worked with clients on full-length literary and genre novels, including speculative fiction and young adult (YA), as well as short story collections, and essays. I am most interested in works that examine questions of identity and give voice to folks who've often been underrepresented on the page. I am also available as a sensitivity reader, particularly for narratives that deal with African American, queer, and religious characters.
As a writer, I've been fortunate enough to win fellowships from The MacDowell Colony, Tin House, The Kimbilio Center for African American Fiction, and the Virginia Center for Creative Arts. I'm the former fiction editor for Apogee Journal and currently serve as the Assistant Fiction Editor for The Rumpus, co-host of the popular podcast Food 4 Thot, and final judge of the Tom Howard/John H. Reid Fiction & Essay Contest sponsored by Winning Writers. If you're interested in working with me, please say hello at my website.