Native Voices: Tupelo Press Honors Indigenous Poetry from North America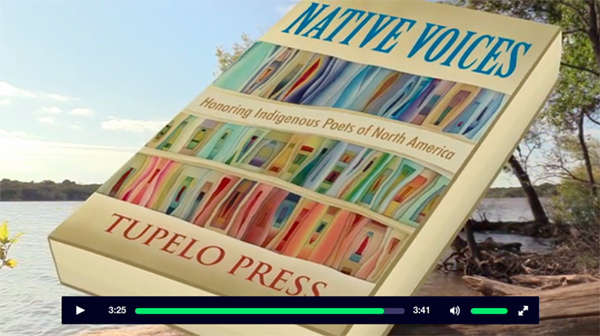 Tupelo Press is eager to celebrate a more complete version of the story we tell—about ourselves, our past, and what is possible in language.
In this anthology of Indigenous poetry, the first of its kind, we are proud to feature new work by Natalie Diaz, Linda Hogan, Santee Frazier, Luci Tapahonso, Layli Long Soldier, Ray Young Bear, Ishmael Hope, and more. Every poet will present new poems, as well as an original essay, and a selection of resonant work chosen from previous generations of Native artists. Pledge your support today!
As Layli Long Soldier tells us, "Everything is in the language we use." Among peoples whose stories have been forcibly withheld, each poem contains a trace of that erasure, a record of what is lost as well as made more whole.
Our anthology is intended to embody the dynamic and ongoing conversations that take place in Indigenous poetry through writerly craft across generational, geographic, and stylistic divides. This anthology will showcase a broad range of Indigenous writers working today and will offer an invitation to enter the richness of their explorations as these continue to unfold around us.
How You Can Help
Join Tupelo Press in publishing this necessary anthology of contemporary Indigenous writing. Your contributions will be applied directly to the production costs for what promises to be a stunningly made volume, one that celebrates the work that appears in its pages through the beauty of its design, and even more importantly, the care with which it is brought to life as a printed book.
Donate any amount by December 13, 2017 and we will proudly post a public thank you via social media. Other rewards include: letterpress broadsides and bookmarks, Tupelo Press t-shirts, 2018 gift subscriptions, poetry manuscript reviews from our editors, writer's retreat weekends for two, and of course, copies of our beautiful anthology!