The Dream Quest One Writing Contest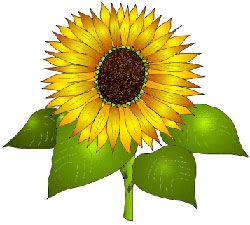 Deadline July 31, 2014
This writing contest is open to anyone who loves to express their innermost thoughts and feelings in poetry or to write a short story that's worth telling everyone! We're accepting poems, 30 lines or fewer on any subject, and short stories, 5 pages maximum on any theme (single- or double-line spacing). Multiple entries welcome.
Prizes
Short Story First Prize: $500, 2nd: $250, 3rd: $100
Poetry First Prize: $250, 2nd: $125, 3rd: $50
Entry fees
$10 per story
$5 per poem
See the complete guidelines at dreamquestone.com. Here is the winning story from our winter contest, "A Grave Surprise" by Jill Sadowsky.
A Grave Surprise
I parked my black van near our kitchen door after supper and left the back door slightly ajar, as I had a body to dispose of. Murdering my wife, Lisa had been the easy part. I thought back to the events of that evening. I hadn't considered murdering my wife. I'd simply lost my temper, that's all. I'm usually a mild-mannered Canadian National who'd never raised a hand to anybody, but Lisa had become a demanding shrew. "Collect the dry-cleaning, cut the grass, don't mess the kitchen, answer the phone, take in the mail, stack the dishwasher, remember to fold the newspaper when you're done. Why did you forget the granola when you went shopping?" she'd demand in a shrill voice.
I'd had a long, hard day's work at the drugstore where I work long hours, and deserved some relaxation; time to check the latest stock exchange news, to read the sports page and play my accordion, which was most definitely my favorite occupation. I had barely picked up the newspaper when my wife called from the bathroom.
"Bennie, I'm in the bath. Please bring the telephone. I have an important call to make," she called, her cutting voice piercing my eardrums.
"Coming," I said and handed over her polka dotted telephone that she loved. Then I stretched out in my favorite armchair.
"A cup of coffee is what I need now Bennie."
"Okay," I said, swearing under my breath and rose slowly to make a steaming cup of coffee that I poured into her large, cream ceramic mug. I didn't think I could put up with this for much longer. I returned to the bathroom and put the cup down on the edge of the bathtub. It was easier to do her bidding than take the nagging that would follow if I ignored her.
"Here."
"Thanks darling," she drawled. I disliked her insincerity although she hadn't always been that way. She called a few more times, which got me thinking about our relationship. And when she asked for a warm bath towel, I lost it. I yanked a yellow towel out of her closet and threw it at her. As she was preparing to stand up, I grabbed her feet and pulled them hard until her artificially colored head of hair disappeared beneath the soapy water. I watched as her mouth, wide open in surprise, then terror, filled slowly with soapy water. Lisa struggled, and then lay quietly beneath her scented bath water. I'd not only surprised myself; I'd taken her by surprise and she'd been at a loss for words, which was a first. Her thrashing legs had dislodged the plug and the water drained out slowly. It had been so easy.
I stood still, staring at her, my courage seeping away with the bubbles. What had I done and...what should I do now? Dismember her? Ugh! Too messy. Bury her in the back garden? No, too close to home. What do people do with bodies? I walked into our study, googled How to dispose of a body and searched the crime pages. There were hundreds of them but I failed to find any practical instructions on body disposal. I returned to the bathroom, glanced around and then sat down to think.
I decided to get her out of the bathtub and into our family van. It was difficult to lift her up and out of the bathtub even though she was slim, because her skin was slippery from the health oils she'd poured into the water. Maneuvering her arms and legs into her sweat suit had been far more problematic than I'd anticipated. Then, with difficulty, I'd slung her onto my back and staggered out of the bathroom, along the passage and down the five steps from the kitchen to the garden where our van was parked. Then, her body slipped from my grasp. "Heavy, aren't you my dear?" I whispered. Muscles aching and covered in sweat, I hauled her once again over my shoulder and onto my back and staggered to the back of the van. I opened the door and arranged her body on the rear seat, where she lay, sprawled on her back and covered with a yellow and purple-checkered rug I'd found in our storeroom. Sleeping restfully, was what a passerby might think if he lifted the rug. Fortunately, we lived in Bleeker Street, a quiet part of Willowdale in Toronto, where I seldom saw residents walking about at night.
I returned to the house, cleaned the bath, threw Lisa's bath sheet into the washer, added detergent and then turned it on. Afterward, I grabbed my bunch of keys, locked the house, and then clambered into the driver's seat of the van. I inserted the key into the ignition and noticed that my fingers were no longer steady. I was trembling more than I'd thought possible. I started the car, and with no fixed plan in mind I drove around aimlessly, searching for a place, any place, to dump my wife. She was lying peacefully on the back seat of our vehicle, mouth closed tightly.
As I was about to turn onto the Highway to the Gardiner Expressway, my engine sputtered. No fuel. I slumped forward, head in hands. Angry motorists blew their horns then swerved to avoid hitting our van. I got out planning to push the van to the side of the road when I heard: "Need any help? You have to move your vehicle." I turned to see a police officer. Tensing, I forced my voice to show neither alarm nor terror and spoke in a matter of fact voice like someone who has been to the brink countless times; a man at ease in an emergency. I accepted the officer's offer of help and together we pushed the van off the highway. I gulped, having forgotten to breathe.
"Out of fuel, officer," I said.
"No problem. There is an all-night gas station nearby. I'll keep an eye on your car," he offered. "Don't want someone stealing it now, do we?"
"Thanks," I managed, swallowing hard, before walking away reluctantly.
"One moment," he called after me and that's when I considered running for it.
"You forgot to lock your car, sir."
"W-what? Oh, oh yes. Thanks," I stuttered, closing the windows, clicking the automatic lock, and then shoved my shaking fingers deep into my pants pockets.
"Wouldn't want that stuff on the back seat stolen now, would you?"
"Of c c course not, o, o, officer. D d definitely not. My samples," I stuttered, "for work."
I am forty, tall with broad shoulders and a graying mustache. My friends seldom see me without my accordion with its grinning keyboard and bellow-like folds looped over one shoulder. How I wished I had it with me for comfort. I wiped my glasses and walked faster. I had to get to the gas station and return before that cop discovered my secret. My timing there and back would have done any athlete credit.
Standing next to my van once again, I peeped surreptitiously through the window at the covered lump on the seat. Then with difficulty, poured the fuel into the tank. I opened the front door, waved to the policeman and then drove off. I thought I heard: "Wait please," but ignored it and drove away as fast as I dared.
I could so easily have been caught, yet, instead of feeling nervous, I felt exhilarated and free to do whatever I liked. I had no idea why I hadn't left Lisa after I'd stopped loving her. She was a tyrant. Habit, I suppose.
I decided to turn onto the QEW in the direction of the Niagara Falls, which was just over an hour away, straight driving all the way. I slipped in a disc and found myself singing along with it. There was little traffic at that time. Most of the tourist buses leave early in the morning. As I approached the Falls, I drove to the section where the water began to flow faster and parked next to the high railing. I glanced down at the fast flowing water that would smash against the rocks further along. This will make the perfect grave for you, Lisa, I said smiling. I interrupted your bath, didn't I, my dear? My plan was to lift her out of the car and tip her over the parapet into the river. I looked about furtively, then, puffing and panting, hauled my unresisting bundle onto my shoulder. The wind was icy, the mist clingy. I glanced at my watch. It was 10 p.m. A crowded tour bus went by but it didn't stop. One or two cars sped by in the distance as I propped Lisa up against the side of the railing. Convinced that I'd been spotted, I held my breath. Nothing happened. My breathing returned to its normal rhythm.
"I thought this would be easier, Lisa." No response, a novel experience indeed. I leaned her against the railing and chuckled. "We could be mistaken for dallying lovers," I murmured. "I'm almost a free man."
I looked up at the gray clouds stretched across the sky like torn rags. As I gathered my wife's body in my arms again, I noticed a woman with a dog further along. She was holding onto the railing and staring downward. I looked down at Lisa draped over the edge of the rail and my smile froze. The woman's dog barked and its owner hushed it. Maybe she's planning to jump or maybe she suspects something, I thought. I panicked. If I push you over now, Lisa, she'll see you fall and realize I've shoved you. Maybe I won't get away with this, after all.
Using my last reserve of strength, I hoisted Lisa up. The water looked murky, uninviting and very cold. I might have to jump too then pretend to try and save you Lisa, in order to make this seem realistic. The mist lifted a bit. The woman patted her dog. I pushed Lisa. "Lisa! Oh Lisa," I yelled above the roar of the falls in the distance.
The woman and dog moved closer. Desperate, I climbed up and leaned forward readying myself to leap. As I began my fall, the woman lifted her white cane.
"Oh no! She's blind," I screamed as I fell forward into the water toward the raging torrent that would take us over the edge of the Niagara Falls. The last thing I heard was a faint shout: "Is anybody theeeeeeere?"