Carol Milkuhn
Filed under: Authors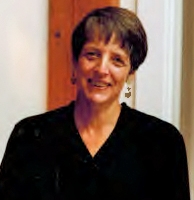 Since retiring from teaching, I have devoted much of my time to poetry (both reading and writing). I especially enjoy writing poetry about historical events and literary classics.

My poetry has appeared in several magazines and chapbooks, including Literal Latte, Lyric Magazine, Bloodroot Literary Magazine, the Anthology of Vermont Writers, and Vermont Literary Review. Several poems have won contests, including Literal Latte's 2011 Food Verse Contest, the Eighth Annual Art of Music Contest, and annual contests sponsored by Bloodroot Literary Magazine and Time of Singing.

In addition to writing poetry, I enjoy cross-country skiing, hiking, and biking with my husband.
Contest Won: Margaret Reid Poetry Contest for Traditional Verse 2012, Most Highly Commended