Tom Howard/John H. Reid Fiction & Essay Contest
Welcome to the 25th annual Tom Howard/John H. Reid Fiction & Essay Contest. Submit published or unpublished work. $4,000 in prizes. Featuring the Submittable entry system.
It looks like you're viewing this page with a mobile device. If you need help entering our contest, please email adam@winningwriters.com.
Our next contest submission period is October 15, 2016-April 30, 2017. We will award $1,500 each for the top story and the top essay. Ten Honorable Mentions will receive $100 each (any category). The top 12 entries will be published online.
The results of our 24th annual contest will be announced on October 15, 2016.
Please submit as many stories and essays as you like. All themes accepted. Entries may be published or unpublished. Length limit: 6,000 words. Fee: $18 per entry.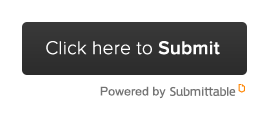 This contest was formerly known as the Tom Howard/John H. Reid Short Story Contest. Fiction and nonfiction (essays) are now judged separately.
What to Submit
Short stories, essays or other works of prose. There are no restrictions on style or theme. Each entry should be your own original work. You may submit the same work simultaneously to this contest and to others, and you may submit works that have been published or won prizes elsewhere. (However, please do not submit work that has previously received recognition at Winning Writers.)

Prizes and Publication
Fiction Category
First Prize, $1,500 cash

Essay Category
First Prize, $1,500 cash
Ten Honorable Mention entries will receive $100 cash each (any category)
All entries that win cash prizes will be published on the Winning Writers website and announced in the Winning Writers Newsletter (circulation 50,000+). Finalists may also be recognized.
No Country Restriction; English Language
Writers of all nations may enter. However, the works you submit should be in English. If you have written a work in another language, you may submit an English translation.

Anonymous Judging
Entries are judged anonymously. Please omit your name and all identifying information from your entry. Please also omit any publishing credits from your entry. All the information we need is collected on our online entry form.

No Age Restriction
Writers of all ages may enter.

Privacy
Your privacy is assured. We will not rent your information to third parties.

Copyright
If your entry wins any cash prize, you agree to give both John H. Reid and Winning Writers a nonexclusive license to publish your work online. This includes possible publication in one or more ebooks. From time to time, selected winning entries may also be published in printed collections. If you win a prize, we may ask you for permission to include your entry in one of these books. You may accept or decline this invitation as you choose. Your entry will not be published in print without your consent, and you retain all other rights. You are free, for example, to publish your work in print or online elsewhere, and to enter it into other contests, whether or not you win a prize in this contest.
Refunds
Generally entry fees are not refundable. However, if you believe you have an exceptional circumstance, please contact us within one year of your entry.
Advisors to the Contest
John Howard Reid has won first prizes and other awards in prestigious literary events. A former journalist and magazine editor, he has published several historical novels, a collection of poetry, a guide to winning literary contests, and over fifty books of film criticism and movie history. See his work at Lulu. He lives in Wyong, Australia. Mr. Reid is assisted by Dee C. Konrad. A leading educator and published author, Mrs. Konrad was Associate Professor in the English faculty of Barat College of DePaul University, and served as Dean of Liberal Arts and Sciences for the year 2000-2001.
Assistance
If you have questions, please email the contest administrator at adam@winningwriters.com.
Judges

Arthur Powers is the judge of the Tom Howard/John H. Reid Fiction & Essay Contest. Mr. Powers went to Brazil in 1969 as a Peace Corps Volunteer and has lived most of his adult life there. From 1985 to 1992, he and his wife served with the Franciscans in the eastern Amazon, organizing subsistence farmers in an area of violent land conflicts. They subsequently directed relief and development projects in the drought-ridden Brazilian Northeast. Currently they live in North Carolina.

Mr. Powers is the author of A Hero for the People (Press 53, 2013)—a collection of short stories set in Brazil—and The Book of Jotham (Tuscany Press), which won the 2012 Tuscany Press Novella Award. He has received a Fellowship in Fiction from the Massachusetts Artists Foundation, three annual awards for short fiction from the Catholic Press Association, the 2014 Catholic Arts & Literature Award for adult fiction, and second prize in the 2008 Tom Howard/John H. Reid Short Story Contest for "The Bridge". He is the contemporary editor emeritus of CatholicFiction.net, judge of the 2015 Dappled Things JF Powers Short Story Contest, and serves on the board of The Raleigh Review.

Lauren Singer is the assistant judge of the Wergle Flomp Humor Poetry Contest, the Tom Howard/John H. Reid Fiction & Essay Contest, and the North Street Book Prize. She is a native New Yorker living in Western Massachusetts. Her poetry has been published in Nerve House, Bareback, Feel the Word, Read This, Kosmosis, One Night Stanzas, and other literary magazines across the country. In 2015 she received her MSW at the University of Chicago, is a graduate of Bard College at Simon's Rock and an attendee of the New York State Summer Writer's Institute. She has self-published three chapbooks, and received an honorable mention in the 2011 Wergle Flomp contest. In addition to her creative interests, Lauren works as a mental health clinician and therapist in Holyoke, MA. Lauren prides herself on her wealth of useless knowledge, namely of nineties R&B lyrics, and she can pretty much quote "The X-Files".
Paying via PayPal
Please go to PayPal and send your US dollar payment to adam@winningwriters.com. In the comments box, note which contest you are paying for.
After completing your transaction, please email your contest entry to adam@winningwriters.com. Include your postal mailing address and phone number in the body of your email message.
Need help? Please contact us for advice.
Thanks!
What is a self-published book?
We follow a definition provided by Chuck Sambuchino, Writer's Digest author and host of the Guide to Literary Agents Blog:
A self-published book is one where the decision to publish the book was the author's alone, the transaction involved the author paying any upfront costs for services, and the book is currently available for viewing and/or purchase. This includes books created through e-publishers (e.g. BookBaby, Smashwords, CreateSpace), book printers, and vanity presses.

Still not sure how this applies to you? Contact us.
Entering by mail
To submit to the North Street Book Prize by mail, please make your check or money order payable to Winning Writers and mail with your entry to:
Winning Writers
Attn: North Street Book Prize
351 Pleasant Street, PMB 222
Northampton, MA 01060-3961
USA
Please include your address, phone number, and email address with your entry. Note that entries will not be returned.