Staff Biographies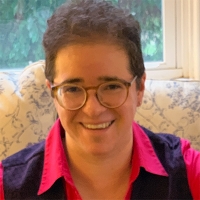 Jendi Reiter
Jendi Reiter is vice president of Winning Writers, editor of The Best Free Literary Contests, and oversees the Winning Writers literary contests. Jendi is the author of the short story collection An Incomplete List of My Wishes (Sunshot Press, 2018), the novel Two Natures (Saddle Road Press, 2016), the poetry collections Made Man (Little Red Tree Publishing, 2022), Bullies in Love (Little Red Tree Publishing, 2015), and A Talent for Sadness (Turning Point Books, 2003), and the award-winning poetry chapbooks Swallow (Amsterdam Press, 2009) and Barbie at 50 (Cervena Barva Press, 2010). Awards include a Massachusetts Cultural Council Artists' Grant for Poetry, the 2016 New Letters Prize for Fiction, the 2016 Rainbow Award for Best Gay Contemporary Fiction, the 2015 Wag's Revue Poetry Prize, the 2013 Little Red Tree International Poetry Prize, the 2012 Betsy Colquitt Award for Poetry from Descant magazine, the 2011 James Knudsen Editor's Prize in Fiction from Bayou Magazine, the 2011 OSA Enizagam Award for Fiction, the 2010 Anderbo Poetry Prize, and second prize in the 2010 Iowa Review Awards for Fiction. Jendi's work has appeared in Poetry, The New Criterion, Mudfish, Passages North, Cutthroat, Best American Poetry 1990, and many other publications. See their interview in RoundPier.
Website: https://www.jendireiter.com/
Twitter: https://twitter.com/jendireiter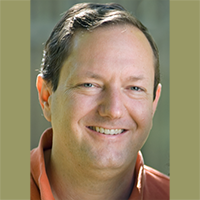 Adam Cohen
Adam Cohen is president of Winning Writers and publisher of The Best Free Literary Contests. He acquired 10 years of experience in circulation marketing at The Atlantic Monthly, most recently as Circulation Director.
Twitter: https://twitter.com/adamrcohen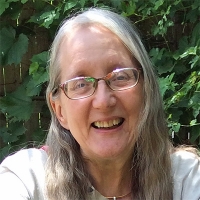 Ellen LaFleche
Ellen LaFleche is a judge of our North Street Book Prize. She has worked as a journalist and women's health educator in Western Massachusetts. Her manuscript, Workers' Rites, won the Philbrick Poetry Award from the Providence Athenaeum and was published as a chapbook in 2011. Another chapbook, Ovarian, was published in 2011 by the Dallas Poets Community Press, and a third chapbook, Beatrice, about a semi-cloistered nun, was published in 2012 by Tiger's Eye Press. Her poems have been published in Spoon River Poetry Review, Hunger Mountain, New Millennium Writings, The Ledge, Alligator Juniper, Many Mountains Moving, Harpur Palate, Southeast Review, and Naugatuck River Review, among many others. Prose credits include her 2014 Daily Hampshire Gazette article "Taken too soon, at 65: My husband John Clobridge's final days with ALS". She also reviews books for Wordgathering, the online journal of disability poetics. She has won the Ruth Stone Poetry Prize, the New Millennium Poetry Prize (shared with Jim Glenn Thatcher), the DASH Poetry Journal Prize, the Poets on Parnassus Prize for poetry about the medical experience, second prize in The Ledge Poetry Awards, and the Editor's Choice Award for Poetry from Writecorner Press.
Twitter: https://twitter.com/EllenLaFleche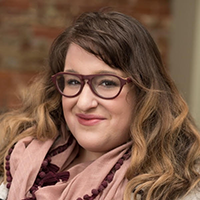 Lauren Singer
Lauren Singer is an assistant judge of our Wergle Flomp Humor Poetry Contest and North Street Book Prize, and a past judge of our Tom Howard/John H. Reid Fiction & Essay Contest. She is a native New Yorker living in Western Massachusetts. Her poetry has been published in Nerve House, Bareback, Feel the Word, Read This, Kosmosis, One Night Stanzas, and other literary magazines across the country. An attendee of the New York State Summer Writer's Institute, she is a graduate of Bard College at Simon's Rock and received her MSW at the University of Chicago in 2015. She has self-published three chapbooks and received an honorable mention in the 2011 Wergle Flomp contest. In addition to her creative interests, Lauren works as a mental health clinician and therapist in Holyoke, MA. Lauren prides herself on her wealth of useless knowledge, namely of nineties R&B lyrics, and she can pretty much quote "The X-Files".
Website: https://vagofcourage.wordpress.com/
Twitter: https://twitter.com/LaurenRSinger
Contest Won: Wergle Flomp Humor Poetry Contest 2011, Honorable Mention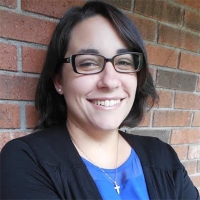 Samantha Grace Dias
Samantha Grace Dias is assistant editor of Winning Writers. She is a freelance copyeditor and proofreader with over ten years' experience in perfecting content prior to publication. She has assisted countless authors, graduate students, nonprofits, and publishing companies in reaching their communications goals. Her corporate clients have included American Institutes for Research, Ave Maria Press, eBay, and Reputation.com. She works remotely from her home office in Massachusetts, reads writing style guides for fun, and is an ardent proponent of the serial comma.
Website: https://www.linkedin.com/in/samdias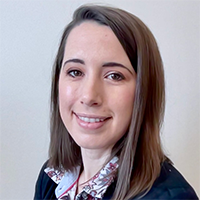 Annie Mydla
Annie Mydla assists with the administration and judging of our North Street Book Prize, critiques books and manuscripts, moderates our forum on Reddit, and helps maintain our website. She is a literary scholar and writer. Born in Boston, she spent her childhood and early adulthood in Rhode Island and Western Massachusetts. She now resides in Poland, where she pursues research in supernatural fiction, crime fiction, and Joseph Conrad. Her work has been published in English in The Yearbook of Joseph Conrad Studies (2017), Avant Literary Journal (2017), and in Polish translation in Tajemni wspólnicy: czytelnik, widz i tłumacz (Secret Sharers: Reader, Viewer and Translator, 2017). She is a regular contributor to the official publication of the Joseph Conrad Society of America, Joseph Conrad Today. This year, Annie is proud to be the Conference Secretary of the VII International Conrad Conference at Maria Curie-Skłodowska University, Lublin, Poland.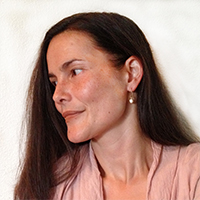 Soma Mei Sheng Frazier
Soma Mei Sheng Frazier is the final judge of our Tom Howard/Margaret Reid Poetry Contest. Soma's third prose chapbook, Don't Give Up on Alan Greenspan, was selected as the winner of CutBank's 2018 contest and released in 2019. Her previous fiction chapbooks—Salve (Nomadic Press) and Collateral Damage: A Triptych (RopeWalk Press)—earned praise from Nikki Giovanni, Antonya Nelson, Sarah Shun-lien Bynum, Molly Giles, Michelle Tea, and others. In 2015 she founded COG, a multimedia literary publication that she ran with her undergraduate students at Cogswell, which has featured Dave Eggers, Opal Palmer Adisa, Gish Jen, Denise Duhamel, and many more. Read this selection of poems and listen to her read with other Nomadic Press authors on KPFA 94.1 FM. Read Soma's brief Glimmer Train essay on literary craft.
Soma recently relocated from California to New York for a professorship at SUNY Oswego. Her sweet tooth demands sugar in everything but literature. She is now busy revising a novel.
Website: https://somafrazier.com/
Twitter: https://twitter.com/SomaMeiSheng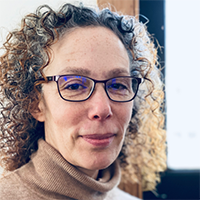 Sarah Halper
Sarah Halper is an assistant judge of our North Street Book Prize and our Tom Howard/John H. Reid Fiction & Essay Contest. She earned her undergraduate degree in English History and Literature at Harvard and her graduate degree at The MFA Program for Writers at Warren Wilson College.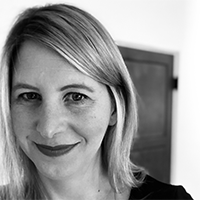 Mina Manchester
Mina Manchester, final judge of our Tom Howard/John H. Reid Fiction & Essay Contest, is an Editor-at-large at Five South and former Assistant Editor for Narrative Magazine. She is currently an MFA candidate at the Sewanee School of Letters. Her work has appeared in HuffPost, Columbia Journal, The Normal School, Inscape, and elsewhere. She is a Pinch Literary Award Finalist, Cutthroat Journal Rick DeMarinis Short Story Award Finalist, and UCLA James Kirkwood Price in Creative Writing nominee. Mina is a workshop recipient at Kenyon Review Writing Workshop, The Writer's Hotel where she was a TA in 2020 and 2021, and Narrative Magazine's The Art of the Story. She lives in Los Angeles with her family.
Website: https://www.minamanchester.com/
Twitter: https://twitter.com/minalmanchester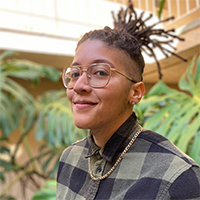 Michal 'MJ' Jones
Michal 'MJ' Jones, final judge of our Tom Howard/Margaret Reid Poetry Contest, is a Pushcart Prize-nominated poet and parent in Oakland, California. Their poems have appeared in Anomaly, Kissing Dynamite, TriQuarterly Review, and wildness. Often addressing the troubling and haunting aspects of life, violence, and identity, MJ's work blends the lyrical, documentary, and confessional modes. MJ is the Editor-In-Chief of Foglifter Press, a premier journal for queer and trans writers. They have received fellowships from Hurston/Wright Foundation, VONA/Voices, and Kearny Street Workshop. They received their MFA in Creative Writing–Poetry from Mills College, where they received the distinguished Community Engagement Fellowship. Their debut poetry collection Hood Vacations was published by Black Lawrence Press in 2023, and they are hard at work on their second collection!
Website: https://www.michal-jones.com/
Twitter: https://twitter.com/JustSayMJ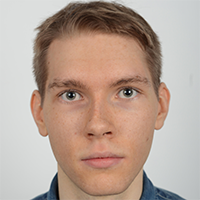 Paweł Zagawa
Paweł Zagawa is an editorial assistant with responsibilities in contest administration, marketing research, and critiques. Paweł lives in Poland and has a master's degree in English Literature. In his academic journey, he has written cultural criticisms of contemporary issues and analyzed literature, especially in regards to the topic of his master's thesis, the Victorian fin de siècle.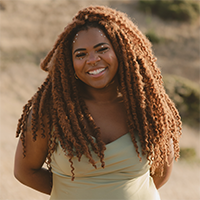 Briana Grogan
Briana Grogan (she/they), assistant judge of our Tom Howard/Margaret Reid Poetry Contest, is a Black queer femme from Southern California. Her poetry found form in San Francisco, where they currently live and work as a bookstore clerk. She received her MFA in Poetry from Mills College. Their writing explores the silence in grief and the joy in healing. She was an artist in residence at Art House San Clemente, the Guest Poetry Editor for Foglifter Journal Vol. 8, and a finalist for the 2021 Button Poetry Chapbook Contest. Their work can be found in Foglifter Journal, The Ana, and is upcoming in When We Exhale and Obsidian: Literature & Arts in the African Diaspora. Follow them on Instagram and LinkedIn.
Photo by Lauren Hanussak
Website: https://brianagrogan.com/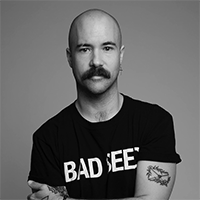 Dare Williams
Dare Williams, assistant judge of our Tom Howard/Margaret Reid Poetry Contest, is a Queer HIV-positive poet and literary worker rooted in Southern California. A 2019 PEN America Emerging Voices Fellow, he has received support/fellowships for his work from the Ashbery Home School, The Frost Place, Brooklyn Poets, Breadloaf, Tin House, and Vermont Studio Center. His work has been nominated for a Pushcart Prize, Best of the Net, and Best American Poets 2022 and is featured in Foglifter, Frontier, Poetry Northwest, and elsewhere. He is an associate poetry editor at Hooligan Magazine and an MFA student at Warren Wilson College. To learn more about Dare's writing, visit his website.
Website: https://www.darewilliams.com/
Twitter: https://twitter.com/Dare_Williams13