North Street Book Prize
8th year. Your self-published book can win up to $8,000 plus expert marketing services.
It looks like you're viewing this page with a mobile device. If you need help entering our contest, please email adam@winningwriters.com.
Please submit during
February 15-June 30, 2022.
Submit one or more self-published books in these categories:
Mainstream/Literary Fiction
Genre Fiction (e.g. romance, mystery, thriller, young adult, science fiction, fantasy, historical fiction, etc.)
Creative Nonfiction & Memoir (definition)
Poetry
Children's Picture Book
Graphic Novel & Memoir
Art Book (definition)
Not currently accepted: books by deceased authors, anthologies with 3+ authors, history, biography, self-help, how-to, reference, cookbooks, education, travel guides, middle-grade books for ages 8-12, political tracts, religious instruction, translations of the work of other people
PRIZES
One grand prize winner will receive $8,000, a marketing analysis and one-hour phone consultation with Carolyn Howard-Johnson, a $300 credit at BookBaby, and 3 free ads in the Winning Writers newsletter (a $525 value)
The top winner in each category will receive $1,000, a marketing analysis and one-hour phone consultation with Carolyn Howard-Johnson, a $300 credit at BookBaby, and one free ad in the Winning Writers newsletter (a $175 value)
One honorable mention in each category will receive $250
We will publish online excerpts from all entries that win a prize, along with critiques from the judges
Length limit: 200,000 words maximum. Submit an ebook or a printed book. You may submit a collection of short stories or essays as a single entry. No restriction on age of author. No restriction on year of publication. All self-publishing platforms are eligible. All countries eligible except Syria, Iran, North Korea, and Crimea (due to US government restrictions).
All contestants receive a free PDF download of Great Little Last-Minute Editing Tips for Writers by Carolyn Howard-Johnson and free guides from BookBaby. Read about the winners of our sixth contest. The results of our seventh contest will be announced on February 15, 2022. The results of our eighth contest will be announced on February 15, 2023. Entry fee: $70 per book.
"As a recent winner, I am highly impressed about how supportive they have been: offering a detailed review of my work, a free ad, a marketing consult, and a credit for BookBaby—all of this in addition to a significant cash prize. All of this for an indie, self-published book of poetry: a category not served by many other venues. In my opinion, WW not only offers contest info, it also serves as a model of how a contest can serve the individual writer and the writing community."
—W.R. Rodriguez, 2018 North Street poetry winner for From the Banks of Brook Avenue

The North Street Book Prize is recommended by the Alliance of Independent Authors (ALLi), a designation for "contests which are organized for the benefit of the author rather than the profit of the organizer."
This contest is now closed. The next contest will open here on February 15, 2022.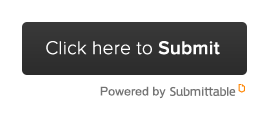 Supplemental contest information (copyright, privacy, special assistance, etc.)
Media
This contest accepts both print books and ebooks. If you submit an ebook, we may request a print copy if your book advances past our initial screening. If this is burdensome or expensive, we'll work with you to minimize your expense and effort. We won't let cost stand between you and an award.
Your Own Work
Books co-written with a ghostwriter are not eligible. This includes "as-told-to" memoirs, where the narrator tells their life story to a different person who puts it into writing. For the purpose of this contest, a ghostwriter is anyone hired to write, rewrite, or create the structure of a book (or significant portions thereof) for which another author takes credit.
It is acceptable—and a good idea—to engage a developmental editor to advise you on matters such as pacing, story structure, plot, and character development, as well as a copyeditor and/or proofreader to catch typos and grammatical errors. Jane Friedman provides a list of professionals who can help you. (These assistants should always be credited in your afterword.) However, we expect that the actual writing, and any revision in response to these editorial suggestions, is entirely done by the author whose name is on the cover. Please email adam@winningwriters.com if you're not sure if your entry is eligible.
Categories
Select one category only for your book. The judges reserve the right to reassign an entry from one category to another as they deem appropriate.
Young Adult Books
In general, please submit YA books as Genre Fiction. If this doesn't seem appropriate, please email adam@winningwriters.com for guidance.
Publication Status
Please only submit books that have been published and are currently available to the public for sale (or for free). Please do not submit unpublished manuscripts.
Self-Publishing Platform
Books published on any self-publishing platform are eligible for this contest. You do not have to publish with BookBaby or engage with any other co-sponsor of this contest.
Feedback on Entries
We will publish critiques of the books that win cash prizes. Book reviews and feedback are not otherwise provided. In their remarks each year, the judges note common issues that hold books back.
Hybrid Publishers
If you published your book with a hybrid publisher, it may still qualify for the North Street Book Prize. The key criteria are that the author controls the decision whether to publish and also shoulders most of the costs of publication. Books published through selective publishers are not "self-published" for the purpose of this contest. For example, She Writes Press is a hybrid publisher that states, "Unlike self-publishing platforms that publish whatever comes through regardless of quality, SWP is a curated press that works with authors to ensure that their books will be well-received in the marketplace." This means that books published by She Writes Press are not eligible for the North Street Book Prize. If your eligibility is not clear, please email adam@winningwriters.com for guidance.
Reissued as Self-Published Book
If your book was originally published by a traditional publisher, then you took back your rights and reissued it as a self-published book, your book is eligible for the North Street Book Prize.
No Scholarly Works
This contest is not appropriate for scholarly works (i.e. academic, peer-reviewed, or refereed work). These would impose a substantial fact-checking burden on our staff. We rely on authors to affirm the accuracy of their works.
Most Countries Eligible; English Language
Due to US government restrictions, we regret we are unable to accept entries from Syria, Iran, North Korea, or Crimea. All other countries are eligible. The works you submit should be in English.
Not Anonymous
This contest is not judged anonymously. Friends, relatives, and close students of the judges and Winning Writers staff should not enter.
No Age Restriction
Writers of all ages may enter.
Privacy
We may share your contact information with the contest co-sponsors. We will not rent your information to third parties.
Copyright
If your entry wins any cash prize, you agree to give Winning Writers a nonexclusive license to publish an excerpt from your work online. We will work with you to select an appropriate excerpt (typically 1,000-6,000 words, or 4-10 pages from poetry and image-oriented books). You retain all other rights. You are free, for example, to publish your work in print or online elsewhere, and to enter it into other contests, whether or not you win a prize in this contest.
Refunds
Generally, entry fees are not refundable. However, if you believe you have an exceptional circumstance, please contact us within one year of your entry.
Assistance
If you have questions, please email the contest administrator at adam@winningwriters.com.
Submitting to the North Street Book Prize by mail
Please make your US$70 entry fee payable to Winning Writers and mail with your entry to:

Winning Writers
Attn: North Street Book Prize
351 Pleasant Street Suite B PMB 222
Northampton, MA 01060-3998
USA
Include your full name, mailing address, phone number, and email address with your entry. Please also indicate the category for your entry. Only one copy of your book is needed. We accept checks and money orders drawn on US financial institutions and the US Postal Service. US currency is acceptable. You may also send your fee via PayPal to adam@winningwriters.com. Please postmark your entry by June 30.