Dawn Raymond
Filed under: Authors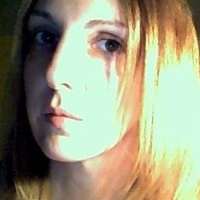 I have enjoyed writing stories, poetry, drawing and painting for as long as I can remember. After the death of my father, only days before my fourth birthday, I was often left to entertain myself. In a way, my drawings and writings became a substitute for communicating my thoughts and emotions with others as well as to myself.

It was entirely personal and this pattern persisted into my adult life, expanding into more elaborate drawings, paintings and stories, always laced with hints of my own real life experiences. Only just recently have I begun to share my writings, using online resources such as this site, Lulu press, and others.

My loves and life center on my four beautiful children, many pets, affinity for nature and my partner, the first great love of my life. Real love is not easy, as we all know, though it is the channel through which we test ourselves and discover our truest identity.

This recognition that has been given to "Ghosts" has left me startled, honored, gratified and most appreciative. I thank Jesus for this blessing and thank you all eternally for this award, which will certainly lead me to expose more of my writing to an outer world that may choose to share my life experiences and with them a part of my soul.
Winning Entry: Ghosts
Contest Won: Tom Howard/John H. Reid Poetry Contest 2008, First Prize