Terrance Manning Jr.
Filed under: Authors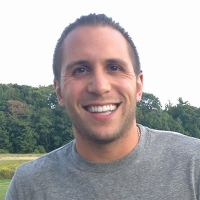 Terrance Manning Jr is a graduate from Purdue's MFA program in Creative Writing (2014). Recently, he received 1st place in the Boulevard Short Fiction Contest for Emerging Writers, the David Nathan Meyerson Prize for Fiction, and Crab Orchard Review's John Guyon Literary Nonfiction Prize. His work appears or is forthcoming in Boulevard, Southwest Review, Hunger Mountain, Crab Orchard Review, Baltimore Review, and other magazines, and has been selected as a finalist in such contests as the Cincinnati Review Schiff Awards for Prose, Colorado Review's Nelligan Prize, and the American Short Fiction Short Story Award. He lives and writes in Pittsburgh, PA.
Contest Won: Sports Fiction & Essay Contest 2014, Second Prize