The King of Karaoke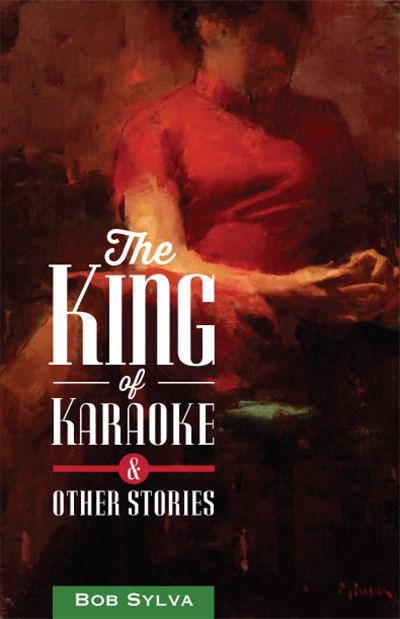 Critique by Jendi Reiter
In his short story collection The King of Karaoke, Bob Sylva, a retired newspaper columnist for The Sacramento Bee, depicts the diversity and resilience of immigrant life in his native city. Sadness and struggle lend these tales a realistic flavor, but they end on a note of optimism about human connection, a pleasant change from the fashionable bleakness of much literary fiction.
Magical realism tinges stories such as "The Betrayal of Oscar's Blessed Hand", about a Mexican waiter whose prosthesis alters his personality, and "The Knight of Sweet Dreams", starring an immigrant from Côte d'Ivoire for whom crafting mattresses is a kind of spiritual vocation. In the title story, a cynical, aging singer who specializes in nursing home gigs reflects on his abandonment of his Japanese heritage. The final twist was very moving.
The eclectic folk religion of Sylva's characters, combining remembered scraps of their homeland with the mundane materials of subsistence jobs in America, gives depth to what might otherwise have been merely quaint human-interest profiles. It's a reminder that the unnoticed people who keep our cities running have a rich inner life and perhaps tragic losses they conceal beneath the performance of cheerful customer service.
My co-judge Ellen, a former health journalist, had her doubts about the growth that led to Oscar's hand amputation: "I don't think a mole that big would be survivable, because it would in all likelihood be a melanoma, which is very aggressive and really deadly. And they wouldn't just boom, lop off the hand (it would probably be inoperable anyway), and he would have had chemo too, given the slim chance he would be alive because a tumor that big would have metastasized."
This exemplifies a problem we had with other entries as well: just because a work of fiction is magical realism, doesn't mean you can play fast and loose with the science. It's important to respect people who genuinely suffer from these conditions and not spread misinformation, especially where the average reader would not notice your inaccuracy.
The book design was handsome and professional-looking, with an atmospheric oil painting on the cover that suggested the interior of an intimate nightclub. French flaps and deckled edges added to the literary aesthetic. However, the binding and cover creased too easily as the book was re-read.
This well-written, heartwarming story collection would make a great book-club selection or "One City One Book" reading assignment.
Read an excerpt from The King of Karaoke (PDF)
Buy The King of Karaoke from the author's website