White Man's Disease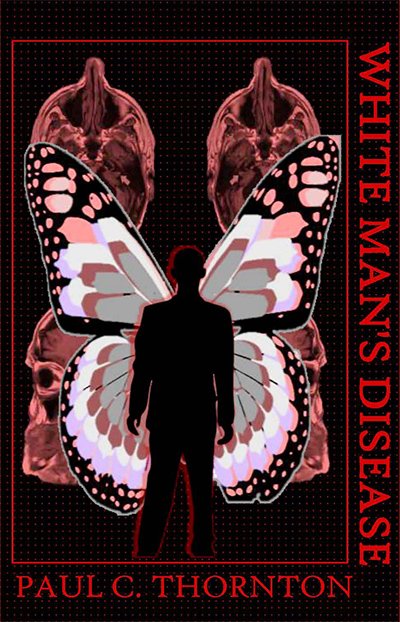 Critique by Ellen LaFleche
Paul Thornton was a Fortune 500 executive in his late twenties when he went to a routine dental appointment. He casually mentioned to his dentist that he felt a slight "tingling" in his cheek. This seemingly trivial complaint turned out to be a very big medical deal. After a series of invasive tests, he received a diagnosis of acoustic neuroma, a brain condition that usually strikes older white men. As a young and athletic African-American man, Thornton saw the irony of this diagnosis. Three decades later, Thornton aptly titled his memoir White Man's Disease.
This gripping memoir is especially strong in describing how the writer coped physically and emotionally with the many medical challenges that followed his dental checkup: the anxiety and discomfort caused by medical tests; a life-threatening diagnosis; brain surgery; significant hearing, speech, and visual impairments following the operation; and his subsequent rehabilitation.
One of the strengths of this memoir was how the writer provided just the right amount of backstory. A number of memoirs submitted to this contest have been front-loaded with too much preliminary information, often taking 100 or so pages before tackling the main themes. Thornton briefly covers his upbringing in the Bed-Stuy section of Brooklyn, including childhood anecdotes and an emotionally rich exploration of his parents and siblings. As a young man, Thornton worked toward his MBA degree and landed a prestigious position as a financial analyst at DuPont.
Thornton's writing style can be described as a controlled, matter-of-fact commentary on extremely dramatic events. This style, while a bit dry at times, was very effective at conveying the intense emotions he experienced as a patient facing brain surgery. Here he is reflecting on whether or not he will survive:
"I gave some fleeting thought to dying, something I doubt many 29-year-old people think about. So, I thought about things like life insurance and my 401 K plan, and my children's future and Dorey [his wife] finding love all over again."
The sudden appearance of his wife at the end of a matter-of-fact sentence provides extra emotional impact to his musings. This style also highlights the tension in the section leading up to the final diagnosis of acoustic neuroma. I kept turning the pages, anxious to find out what was growing in his brain.
I especially appreciate Paul Thornton's three strategies for coping with his long-term medical horror: establishing rapport and deep relationships with his doctors, nurses, and other medical personnel; embracing his deep love for his family; and rooting for his favorite sports teams, especially his beloved Los Angeles Lakers.
Like most books in this year's contest, White Man's Disease could have benefitted from a round of copyediting. There were a number of small errors that distracted from the story. The length, 240 pages, was perfect, providing the right amount of information while leaving the reader wanting just a little bit more. I was hoping for more insight into why the writer and his wife ended up divorcing, but I suspect that his children might have asked for privacy on that issue.
Full disclosure: My husband died a few years ago of ALS (Lou Gehrig Disease), a fatal neurological disorder, and I brought an extra critical eye to judging this memoir. I wanted to make sure the writer gave an honest and medically accurate account of the neurological experience. The book achieved just that, and I highly recommend this book to anyone facing a medical crisis. While never sugarcoating his own experience, this book is a potential source of spiritual, emotional, and practical support. On a personal level, it was comforting to read, validating my feelings about neurological illness without resorting to dreaded platitudes about loss and disease.
The book is comfortable to hold with a strong binding. The font size is very readable with good spacing and formatting. The cover is visually haunting and aptly symbolic of the book's content. A silhouette of a man has sprouted giant butterfly wings. The wings morph into twin images of what looks like an MRI of a human brain, conveying an eerie glimpse into Thornton's experience.