Paul Thornton
Filed under: Authors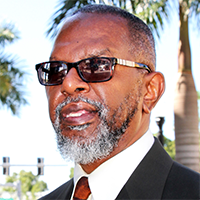 As an infant Paul Thornton moved to Brooklyn, NY with dad, Paul Sr., and his 16-year old mom Esther. As his family grew to include five younger brothers, Paul was raised in Brooklyn and Long Island, NY, where Paul spent his teenage years until leaving the stressful home as soon as he was old enough to enlist in the military. After working on a mental ward at a VA hospital while in high school, Paul decided to pursue a career of working with soldiers dealing with mental health challenges. At 17, he joined the Army and trained as a mental health specialist.

As a bright but misguided young man, Paul was assigned to the mental health clinic at Fort Benning, GA. The clinic was staffed by psychiatrists, psychologists, and social workers, and the influence of working among these professionals redirected Paul to pursuing higher education. With his superiors' support Paul attended classes at night and weekends. Around the same time of completing his 3-year Army commitment, Paul earned his bachelor's degree.
Now cognizant of the value of education, Paul attained a master's degree in business and joined a multinational. For several years Paul was rewarded with increasing levels of responsibility and attendant financial award. At 29, married to his beautiful childhood sweetheart, dad to 6-year old Kina, and newborn Shornay, and gifted with a tall, commanding presence, Paul was a rising star at one of the world's largest companies. Then life happened. A catastrophe left Paul eventually without his wife, his career in jeopardy, and his life measured by the thin blade of a skilled surgeon.
Paul got his life back on track. He enjoyed a successful career as a financial executive, went on to found a chain of retail stores, briefly served as a mayoral appointee in city government, and moved into higher education—first as a college professor and then as an administrator. There were however, lasting consequences—familial, emotional, physical—much of which Paul has kept "bottled up". Until now...
Recently, Paul had to give a speech at the wedding of his oldest daughter Kina, on the theme of memories of Kina growing up. This moved Paul to "release" what had been bottled up for 30 years. White Man's Disease, a poignant, tragic, and yes, funny tale of perseverance and resilience, chronicles that story.
Twitter: https://twitter.com/vidsmart
Website: http://www.whitemansdisease.com/
Contest Won: North Street Book Prize 2017, First Prize