Alesa Lightbourne
Filed under: Authors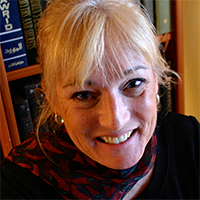 Alesa Lightbourne has been a professor and teacher in six countries (Jamaica, Virgin Islands, Saudi Arabia, Iraq, Singapore and the US), and taught in venues as diverse as universities, preschools and jails.
Alesa earned an MA in creative writing from the University of Washington, and a BA in anthropology from the University of California Santa Cruz. She ran her own corporate writing business for 20 years in Seattle, where her clients included Fortune 50 companies. Her corporate work was honored by the Washington Press Association. Her writing has appeared in dozens of literary, business, women's, children's and general trade publications. A book that she co-authored was named Best Hispanic Business Book of the Year at BookExpo 2004, and her first novel won the Gold Medal for Best Regional Fiction in the Independent Publishers Book Contest.
A lifelong adventurer, Alesa sailed the Caribbean with an infant, spent days alone in the desert with Bedouins, visited 80 countries, and was the dean of a global business school, responsible for campuses on three continents. She lives with her husband in Santa Cruz, California, where she loves to boogie board, volunteer with literacy programs, and (of course) ride a bicycle.
"My goal for writing fiction," she says, "is to increase understanding and tolerance for other cultures, and hopefully contribute (albeit in a very small way) to a more peaceful planet."
Visit The Kurdish Bike on Facebook.
Website: http://www.kurdishbike.com/
Contest Won: North Street Book Prize 2017, First Prize