C. Wayne Lammers
Filed under: Authors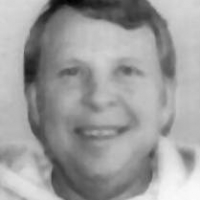 It seems like I have spent a lifetime playing around the edges of a writing career. I landed a job as "The Screenwriter" for Vandom International Pictures in the 80s and worked on re-writes for "Vasectomy, a delicate matter" starring Paul Sorvino. After writing a new screenplay that was supposed to save the movie company, they went broke before production began and I left with my screenplay in my back pocket and my dreams slung over my shoulder.

I consider myself a Songwriter/Screenwriter/Novelist/Poet and have written a lot of poetry over the years, mostly just for myself. One of them, "Faded Footprints in the Snow", even won second place out of 5,200 entries at the Webstatic poetry contest in 2002.

Tried my hand for a couple of years as a columnist for a small newspaper and gained quite a following throughout the entire state of Arkansas. Then I got the great idea to write songs and music, so I spent a year and a half in Nashville Tennessee where I wrote 300 songs, and signed Publishing Contracts for well over 100, until I figured out all I was doing was tying the songs up. I received 26 minor record cuts, but never connected with a major artist. I finally figured out a little guy can not play that game; too much money involved. I wrote my first novel, "The Line", and actually had it accepted by a New York agency, until they wanted me to hire their editor. That sounded too much like Famous Poets to me. I asked for my contract back and placed the book on my new web site.

I have also written other screenplays, animation screenplays and even a Broadway type musical with fifteen songs and music. When I saw the Wergle Flomp Poetry Contest, I couldn't resist. I had an idea I couldn't stop laughing at and wrote my entry in one short sitting. My poetry seems to just roll off the top of my head. I hope everyone has enjoyed the contest as much as I have.
Contest Won: Wergle Flomp Humor Poetry Contest 2007, Second Prize