Cathy Kreutter
Filed under: Authors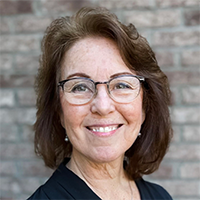 Cathy Kreutter is a retired teacher and librarian turned author and publisher who has spent the last 40 years living in Uganda, a place she currently calls home. During her 26-year career as an International School teacher-librarian, she spent years reading aloud wonderful books from all over the world to her students, and now she can finally read aloud her own!
Originally from California, she is now a dual citizen of both the United States and Uganda. She homeschooled her own children in a remote northern Ugandan town before her family moved to Kampala, the capital city, where Cathy became the head librarian at the International School of Uganda. She has since spent many hours working at rural schools in Uganda, immersed in the Ugandan culture and way of life.
Cathy's passion is to write books for Ugandan children and international audiences alike. Her books are light, humorous, and interactive so that both children and adults enjoy the read-aloud while learning more about Uganda. Her books are written on two levels: they are entertaining for children and also well-crafted for adults, with a message for the family to share.
For Cathy, a picture book is more that just a simple illustrated story. It is the interplay between the images and the text. It is art. As a writer, she loves the creation, crafting, and collaborative process of working as a team with the illustrator and designer. Working on Something Old, Something New, in Uganda! with Ugandan friends Andrew Jackson Obol, illustrator, and Rita Sabiiti, musician, was very rewarding.
Cathy lives with her husband Tim, in Kampala. Her internationally recognized books are proudly printed and bound in Uganda. She works closely with many Ugandan illustrators, authors, and publishers to promote the enormous talent in Uganda through her publishing venture "Old Mzee Books: Stories for Families to Share". Find out more on YouTube and the links below.
Website: http://www.oldmzeebooks.com
Facebook: https://www.facebook.com/oldmzeebooks
Contest Won: North Street Book Prize 2022, Honorable Mention