Michael Connon
Filed under: Authors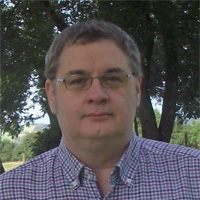 Michael Connon is a writer of Scottish descent born and living in the North East of England.

His stories have been winners of the Pitlochry Festival Winter Words short story contest in Scotland for the last three years in succession. In the past he has written for TV and radio comedy shows for the BBC.

Michael read History at Oxford University and Optometry at the University of Ulster and has worked in a variety of jobs including IT and administration as well as optometry.

In his writing Michael likes to explore a range of moral, philosophical and scientific ideas, often from a humorous perspective, and cites Grahame Green and Ray Bradbury as his inspirations.

He believes US audiences are particularly receptive to his work and is currently exploring the possibility of adapting his stories for television. Contact him at michaelconnon@hotmail.com.
Contest Won: Tom Howard/John H. Reid Short Story Contest 2013, Most Highly Commended