Nicole Matos
Filed under: Authors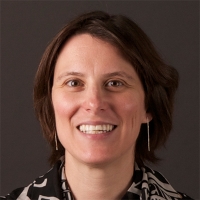 Nicole Matos is a Chicago-based writer, professor, retired roller derby skater, and special needs mom. Her work has appeared in Salon, The Classical, The Rumpus, theNewerYork, The Atticus Review, The Hairpin, THE2NDHAND txt, berfrois, Chicago Literati, Aperion Review, Vine Leaves, Requited, Burningword, Monkeybicycle, and others. She has written about higher education for The Chronicle of Higher Education Vitae, Inside Higher Ed, and Pedagogy Unbound, and about special needs parenting for Full Grown People, Brain Mother, and Monday Coffee.
Her first book of poetry, Oxidane (Blazevox Books, 2014) has been described as "an intimate, unapologetic conversation 'like chess by mail' that sneaks up and stuns us." In it, a feral girl "enters in a conic section," is adopted by ersatz underaged parents, and asks to be delivered of this life in mythic terms:
"They fight over the body."
"Who does?"
"The strongest ones. The drowned ones. The ones who drowned before. You will have to put me back under the ice. When it gets cold enough. We will practice first."
Website: https://www.linkedin.com/in/nicole-matos/
Twitter: https://twitter.com/nicole_matos2
Contest Won: Sports Fiction & Essay Contest 2014, Honorable Mention