Zarle Williams
Filed under: Authors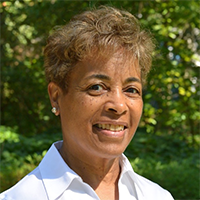 Award-winning author and educator Zarle Williams hails from Colorful Colorado. She grew up in Denver, the Mile High City, and is an alumna of the University of Colorado. Her work has appeared in: Byline Magazine, The Georgia State Review, Obsidian II, Pivot Magazine, Jack and Jill Magazine, and Scholastic Books. An excerpt from The Memoirs of Joan of Arc was a finalist for the 2009 Katherine Paterson Prize for young adult writing.
Zarle holds a graduate degree in English from Georgia State University and received her MFA in Writing for Children and Young Adults from Vermont College of Fine Arts. Her books for children include The King's Royal Tantrum, Mr. Roodles Noodles, and Razzmatazz! Chasing Mussolini, the true story of young stowaway Nino Buffa, was a finalist in the 2010 North Texas Book Festival.
Zarle lives and writes in Kennesaw, Georgia where she teaches English at Georgia Highlands College. She was the 48th Georgia Author of the Year finalist in the young adult category for Crossing the Line, a novel in verse.
If I Could Be A Zebra was written at the end of the school year, on what is traditionally known as a "teacher's workday". Students had been dismissed for the summer, the room was packed, and there was nothing left to do. What better way to spend the day than retreating into the life of a child who daydreamed: "If I could be an Animal/Anyone from A-Z/Which would be the best to choose/Let me see..."
Website: https://www.goodreads.com/author/show/4336778.Zarle_Williams
Contest Won: North Street Book Prize 2020, Honorable Mention