Kunda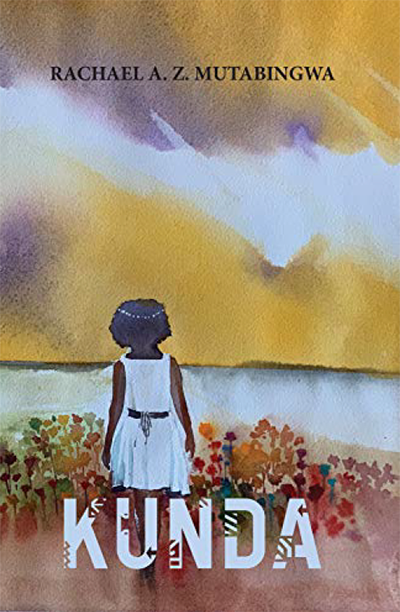 Critique by Ellen LaFleche
Written by Ugandan author Rachael A.Z. Mutabingwa, Kunda is the recipient of my unofficial "must read" award for this year's contest. A lush blend of magic realism, tropical island life, spirituality, civil war, and love and loss, this is the story of two families connected by a pregnant woman who time-travels between the 19th and 20th centuries. The 20th-century family finds itself returning to its spiritual heritage—a subplot that helps to connect characters separated by some 100 years—when modern medicine cannot help their young son who is dying of cystic fibrosis. This sub-plot of what was a fatal illness in the 1970s is not only handled accurately, but is complicated by a brutal civil war.
My co-judge Jendi Reiter commented that that "the complex plot mostly coheres. Beautiful writing, sensual and clear." The following example of the sensuality that binds the families over the decades is an awe-inspiring example of a woman in late pregnancy in 1850:
These days I am always hungry. Therefore, I must sit down to eat three small red guavas before I travel. I sprinkle pounded rock salt and pepper seeds on the guavas because my child has demanded so. When I finish my meal, I look down at my clothing and feet. Good, I am clean. Joriah made for me wooden and sisal rope sandals as the brown men taught him to on the ship. I look at my fingernails. Good, they are clean. My hair is freshly braided, thank you, Kaka. My woolen tunic is long and loose enough to muffle the shouting of my pregnancy. I am presentable. For that at least, my father shall not send me away.

And then I travel.
It is this kind of passage that makes the time travel between the generations feel organic and believable. The time travel here does not depend on a futuristic machine that re-arranges atoms or some other post-Einstein theory about time and space; time travel here on the fictional island of Adavera is a symbolic connection between generations, a kind of genetic memory that connects and binds all human families through their inevitable traumas, triumphs, and joys. The time travel itself is a kind of necessary spiritual practice—note how the woman performs a complex ritual of cleanliness before embarking on her journey
Kunda is the second novel in a series that begins with Adavera (the name of the island), a contest entry that we also loved. Because both books contain complexities of plot, it can be helpful to read Adavera first (although Kunda does stand on its own). We felt that Kunda, as the second book in the series, shows the author's deep growth and improvement as a writer. One of our screeners noted how much she loved reading both books and thanked the author for introducing her to a series that contained "deep truths about human psychology".
The attractive cover art by Andrew Semanda Muwanguzi and Anon Namanya Bob features an illustration of a young African girl standing in a field of tropical flowers and facing an orange sky. The binding is a bit weak with a few pages coming loose. However, our copy of the book was subjected to multiple readings; it should be able to stand up to one read-through. The print is very readable, and spacing is just right. There are more proofreading errors than we would have liked. The book might have been improved with a timeline of events and some backstory to orient readers not familiar with Adavera.
We congratulate Rachael A.Z. Mutabingwa for this lyrical, original, and gripping work of genre fiction.
Read an excerpt from Kunda (PDF)
Buy this book on Amazon