Andrea Theisen
Filed under: Authors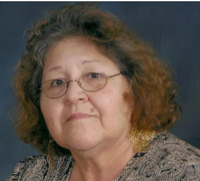 Andrea Zamarripa Theisen was born and raised in Uvalde, Texas. At the age of 13, she dropped out of the 7th grade to begin working full time. An ex-migrant worker, she relocated to Wisconsin in the late 1960s and at the age of 27, received her GED in Milwaukee, Wisconsin. She has attended classes at Kenosha Technical Institute (now Gateway), the University of Wisconsin-Milwaukee, Milwaukee Area Technical College, and Southwest Texas Junior College-Uvalde.

An avid reader, she always felt the urge to write, but never felt confident enough to share her writing with others until her 40s, when she began to contribute essays about her life to her hometown bilingual newspaper, La Voz de Uvalde. Her essays have been published in one form or another in the afore-mentioned publication, as well as in Catholic Digest and South West Texas Junior College's The Palm Leaf. Mrs. Theisen has also been a member of the Austin Hispanic Writer's Group and has written numerous poems.

In late 2006, she self-published a collection of her essays entitled Voices in My Head. These essays convey a positive and at times, humorous aspect of growing up poor, female and of Mexican descent in a small Texas town. According to a review by La Voz de Uvalde published on December 6, 2006, "...(her) most important attribute as a writer and what sets her apart from others who've also published their works is her love of the written word." In 2007 and 2008, she was invited to participate in the annual Scissortail Festival writers' conference at East Central University in Ada, OK, where she joined other writers in reading from their respective works.

Andrea Theisen is married, has four children, five grandchildren and three great-grandsons.
Contest Won: Margaret Reid Poetry Contest for Traditional Verse 2012, Most Highly Commended