Anne Delana Reeves
Filed under: Authors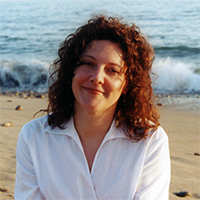 Anne Delana Reeves is a writer, photographer, and educator. About her work she says, "How memory binds itself with place, landscape, and history, making us who we are, provides the catalyst for many of my poems. For me, this idea corresponds to William Faulkner's directive for writers to explore 'old universal truths…the human heart in conflict with itself.' If we fail, our 'griefs grieve on no universal bones, leaving no scars.' And I like the scars."
A graduate of Murray State University (MFA) in Kentucky, Anne's poetry, essays, and book reviews appear in Able Muse, Cimarron Review, Crab Orchard Review, Image, Antioch Review, Indiana Review, The Southern Poetry Anthology IV: Tennessee, Chapter 16, and elsewhere. Past awards include the Nashville Scene's Annual Fiction and Poetry Contest for poetry and two Billboard Magazine songwriting awards. In addition, Each Fugitive Moment: Essays, Memoirs, and Elegies on Lynda Hull, edited with poet Diann Blakely, is forthcoming from MadHat Press.
Anne is currently completing a collection of poems titled Women's Voices From Other Rooms. She lives in an old house overlooking Tennessee's Duck River with her dog Fergus, who chases the occasional snake out of the kitchen.
Website: https://www.facebook.com/annedelana.reeves
Contest Won: Tom Howard/Margaret Reid Poetry Contest 2020, Honorable Mention, Tom Howard