Brenda Tate
Filed under: Authors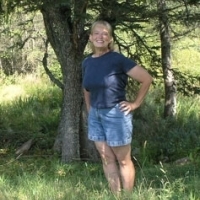 Brenda Tate lives on the shores of the Annis River in Yarmouth County, Nova Scotia. Having taught secondary English and Drama for many years, she left the classroom to spend more time on writing, gardening, fossil-collecting and photography. Shortly after retiring, Brenda was granted a Writers' Federation of NS mentorship with YA fiction writer Don Aker, and completed a teen novel manuscript for which she is now seeking publication. However, poetry remains her primary genre.

Brenda's work reflects her own life experiences in Atlantic Canada. It has earned awards, honorable mentions or finalist status in such competitions as Glimmer Train Poetry Open, Poetry Super Highway (three times Top 10), the 2003 Winning Writers War Poetry Contest, Atlantic Writing Competition, and IBPC. Her poems have also appeared in The Guardian (UK), Epicenter, LilyLit Review, Houston Panhandler, and Halifax Magazine. She has published a full-length collection, Cleansing (Rising Tide Press 2005) and a chapbook, Beeline (Lopside Press 2007). In 2006, Brenda was a member of the judging panel for the Poetry Super Highway competition. She enjoys giving poetry-writing workshops to teenagers or adults, and substitute teaches at Yarmouth High School.

Brenda welcomes visitors to her personal website, www.brendatate.com.
Website: http://www.brendatate.com/
Contest Won: War Poetry Contest 2003, Finalist
Contest Won: War Poetry Contest 2007, Honorable Mention