Carol DeMent
Filed under: Authors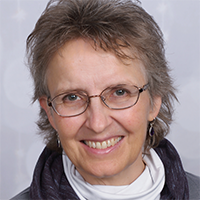 A child of military parents, Carol DeMent was born in Paris and sadly does not remember a thing about it. Back in the states at age two, she grew up in Maryland and California, went to college in Montana and Washington State, and lived for brief and exciting summers in Arizona and Washington, DC. All this traveling about must have put a bug in her ear, for in her late twenties she signed up for the Peace Corps and went to teach English in Thailand. Additional travels have taken her to China, Vietnam, Cambodia, India and Nepal, as well as Canada, Germany and Mexico. All this to say, Ms. DeMent is fascinated by culture and language.
Carol worked as a volunteer and as a professional in the field of Southeast Asian refugee resettlement for ten years, and completed master's level research into international refugee resettlement policy. Her work with refugees and her own experiences abroad have given her a trove of material for her novels and other works. In particular, she likes to examine the ragged edges where two very different cultures have occasion to meet, to clash, to stumble, to surprise and very often, to enrich and enliven the other. Saving Nary is her first novel.
A licensed acupuncturist and herbalist, Ms. DeMent has studied and practiced acupuncture and Chinese herbal medicine for twenty years, a calling that will be reflected in her second novel, now under development. Carol lives in Washington State where she is an avid recreational cyclist. When not out exploring the countryside on her bicycle, she can be found hunched over the keyboard hard at work on her next book.
Website: https://www.facebook.com/Saving-Nary-A-Novel-by-Carol-DeMent-239780173070894/
Contest Won: North Street Book Prize 2018, First Prize