Diane Chiddister
Filed under: Authors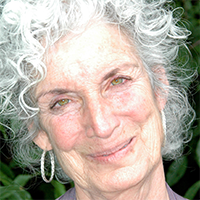 Diane Chiddister is a lifelong journalist and fiction writer. After receiving an MFA in Creative Writing from the University of Iowa Writer's Workshop in 1981, she veered into journalism, having found a profession that actually pays people (though not much!) to write for a living. She worked as a reporter and columnist for the award-winning Yellow Springs News in Yellow Springs, OH, before becoming editor of the paper in 2006. During these years, she continued to write fiction, publishing stories in the Beloit Fiction Review and Iowa Journal of Literary Studies, among other literary magazines, but she never had time to write a novel.
That time came when she left her job as editor in 2018. One More Day is her first novel. It was a finalist for the First Novel award in the Next Generation Indie Book Awards. Sparking the book, which takes place in an assisted living center, was her belief that we do such facilities a disservice when we think of them as only sad and depressing. Though sadness and loss are undeniable realities, love, joy and forgiveness are often present as well. She hopes her book conveys the complexity of the rich emotional world at the fictional Grace Woods Care Center.
Diane lives in the artsy, progressive village of Yellow Springs, OH, where she raised her daughter. She has three grandchildren who live too far away, and has recently finished her second novel. It's about love.
Website: https://dianechiddister.com/
Facebook: https://www.facebook.com/profile.php?id=100075994215177
Contest Won: North Street Book Prize 2022, Grand Prize