Elizabeth Kirschner
Filed under: Authors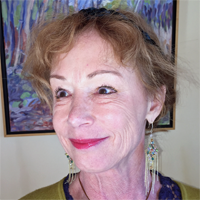 Elizabeth Kirschner recently published her memoir, Waking the Bones, with The Piscataqua Press (Portsmouth, NH). She published six previous volumes of poetry including Surrender to Light (Cherry Grove Editions, 2009) and My Life as a Doll (Autumn House Press, 2008). My Life as a Doll was nominated for the Lenore Marshall Prize, and Kirschner was named Maine's Literary Arts Fellow in 2010. She has also published over two dozen essays with Coal Hill Review and is widely published in other literary magazines in the US and internationally.
Kirschner has been writing and teaching across four decades. Most recently she taught in Fairfield University's low-residency Program in Creative Writing. Extensive teaching experience includes Boston College, Boston University, and Carnegie-Mellon University. She now offers local Poetry and Memoir Writing Workshops.
Residency stays include The MacDowell Colony, Yaddo, and Gullkistan, Iceland.
Kirschner has collaborated with many classical composers including Carson Cooman and Thomas Oboe Lee, resulting in various CDs. She set her own poetry to Robert Schumann's love song cycle, retitled it The Dichterliebe in Four Seasons. She lives in a cottage named Sea Cabin on the water in Kittery Point, Maine, with her old dog, Larka. Learn more on Facebook.
Website: http://www.elizabethkirschner.com
Contest Won: North Street Book Prize 2015, First Prize