Jackie Hostetler
Filed under: Authors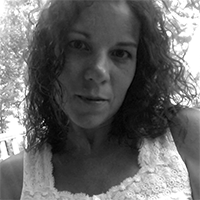 Jackie Hostetler is a mother, a teacher and a writer. When not mothering or teaching, she spends her time writing, usually about mothering and teaching. Language has always been her passion, particularly the process of how humans acquire language. Most of her professional career has been centered around encouraging language; earning a Bachelor's in elementary and early childhood education, and a Master's in English as a Second Language.
As interesting as she finds the technical part of language, she finds the creative part even more fascinating. She indulges this creativity by regularly writing fiction, non-fiction, and poetry. Jackie is a contributor to many education and family centered blogs, websites and magazines. Her nonfiction is regularly featured both online and in print publications, with a recent piece landing in the pages of "Country" Magazine.
Most free moments are spent with her husband and two boys on their small farm in Kansas. Her children, husband, parents, siblings, and in-laws are the inspiration for her work. They are also what she loves most in the world.
Contest Won: Wergle Flomp Humor Poetry Contest 2019, Honorable Mention