John-Noel Attard
Filed under: Authors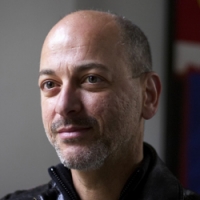 John-Noel Attard is a musician. He was born in Accra, Ghana and was brought up in Malta. He studied piano performance at the Mozarteum Academy in Salzburg and at the Frankfurt University of Music and the Performing Arts where he now also teaches.

He has performed widely in Europe playing as a soloist and with many chamber groups and singers at major festivals. He is the pianist of the Bärmann Trio for whom many new works have been written, and whose concerts have been regularly broadcast on radio and television stations in Europe. His CD recordings include Vom Eise befreit—contemporary music for various chamber formations inspired by Goethe's view of nature (EMI Classics), which won the German recording prize in the contemporary section, and Between the Lines—a selection of works which have been written for and premiered by the Bärmann Trio (Coviello Contemporary).

He has always been fascinated by the sound textures and the music of words.
Contest Won: War Poetry Contest 2007, Finalist