Robin Reardon
Filed under: Authors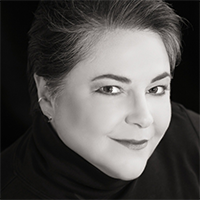 Robin Reardon is an inveterate observer of human nature, and she creates stories about all kinds of people, some of whom happen to be gay or transgender—people whose destinies are not determined solely by their sexual orientation or identity. Her writing often introduces readers to concepts or information they might not know very much about (e.g., the internal workings of an "ex-gay" center, Christian Evangelical doctrine, Paganism, spirit animals, autism, labyrinths, the condition intersex, sailing, dog behavior, etc.)
Robin has written all her life. At the age of thirteen, her classmates waited with bated breath for each installment of Robin's series, Oh, That Taylor Girl! Jessica Taylor, a sixteen-year-old Canadian girl in the nineteenth century, would get into scrape after scrape (liberating lynxes from leg-hold traps deep in the forest, being kidnapped by fur traders, etc.) and then get herself back to safety, sometimes with the help of her boyfriend. Who knew that writing about these adventures would lead Robin to a career in communications management for major financial institutions?
Robin's writing motto is this: The only thing wrong with being gay is how some people treat you when they find out.
Interests outside of writing include singing, nature photography, and the study of comparative religion. Robin writes in a butter yellow study with a view of the Boston, Massachusetts skyline. Visit her page on Facebook.
Twitter: https://twitter.com/therobinreardon
Website: http://www.robinreardon.com/
Contest Won: North Street Book Prize 2017, Honorable Mention