Suzanne Paschall
Filed under: Authors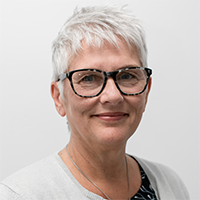 Suzanne has been writing since the fifth grade, when she produced a "book" (four pages of stapled lined A-4 paper) about a family vacation weekend. She grew up to write hundreds of newspaper and magazine articles, blog posts and three albums of original music before turning to stories and books.
A bachelor's degree in journalism from Kansas State in 1980 started her on a reporting career for the Salina Journal which led to a move to New York City. She worked for several years in public relations for Universal Licensing, creating unique campaigns for its cartoonists and political columnists, such as a Cathy float in the Macy's Thanksgiving Day Parade, and then at Benton & Bowles Advertising.
After a 40-year career in PR and advertising in New York, university PR in Canada, and her own communications consulting firm, Suzanne founded a boutique publishing company in Canada called Indie Ink, where she published nonfiction titles over seven years, one of which became a Canadian bestseller, and several of which won publishing awards. She received a master's degree in Adult Education with a focus on workplace and online learning from the University of Calgary in 2003. After Indie Ink, she created an author coaching company, FreshVoice, and the FreshVoice Academy, an online learning program for nonfiction authors.
Suzanne now devotes all her time to creative writing. She has written three nonfiction books and is working on a fourth. She is also working on her first novel and short story collection. Her story "The Painted Box" also won second place in the Society of Southwestern Authors Short Story Contest.
Suzanne has one amazing daughter who lives in Canada. She lives in Seattle, Washington and Scottsdale, Arizona.
Twitter: https://twitter.com/suzannepash
Contest Won: Tom Howard/John H. Reid Fiction & Essay Contest 2020, Honorable Mention