Claire Braz-Valentine
Filed under: Authors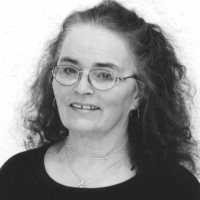 Claire Braz-Valentine is a widely published poet, a freelance writer of both children's and adult fiction and nonfiction, and an award winning playwright. Her poems have been featured in many anthologies. Her plays have been produced in New York, Los Angeles and across the United States, and in Finland, Greece, and Canada. She has been featured in The Wall Street Journal, on CNN Television, and broadcast on BBC radio. She has worked for years with youth at risk and incarcerated adults, as part of the California Arts in Corrections Program, creating plays, monologues, and poetry anthologies and installation art with convicted felons.

Most recently her work has appeared in Chicken Soup For The Writer's Soul, The Body Eclectic: An Anthology of Poems and Audition Monologs for Student Actors 2. Her plays about women's lives continue to be produced regularly. This One Thing I Do, about the life of Susan B. Anthony, published by Samuel French, opens November 1 at the Dean Lesher Regional Center for the Arts in Walnut Creek, Calif. Her play When Will I Dance about Frida Kahlo opened for its third run in Finland in January 2003. Blue Skies Forever, her play about Amelia Earhart is performed regularly in theater classes as is her play Women Behind The Walls about incarcerated women (see review).

She has raised three sons and has been an antiwar and peace activist all her life.
Contest Won: War Poetry Contest 2002, Finalist