Cynthia Harris-Allen
Filed under: Authors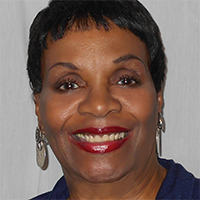 Cynthia Harris-Allen, a native Clevelander, is retired from corporate America where she was employed in managerial and supervisory positions in credit analysis, insurance and mortgage lending for over forty-three years.
For more than 37 years, she volunteers as a literacy tutor in both urban and suburban settings. She also transcribed Braille for the Sight Center and tutored adults through Project Learn.
Cynthia is a writer's coach for several writers/authors in the Cleveland, Ohio area. She has conducted seminars at the libraries on publishing and marketing books, and held some self-publishing roundtable meeting/book signings at local libraries.
In addition to writing historical fiction, she also writes poetry, YA fiction and children's stories.
Her passions traveling around the world, painting and art quilting fill her time. But, words pull the strings of her heart.
Ms. Allen can be found on LinkedIn and Facebook, and contacted by email at charrisallen@aol.com.
Website: https://www.amazon.com/Cynthia-Harris-Allen/e/B01N9TDSOQ
Contest Won: North Street Book Prize 2017, Honorable Mention