Erin Byrne
Filed under: Authors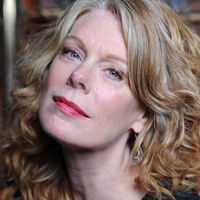 Erin Byrne writes travel articles and essays, short stories, and poems, which have won numerous awards, including 2012 and 2013 Travelers' Tales Grand Prize Silver and Bronze Solas Awards for Best Travel Story of the Year. Erin's work appears in a variety of publications, including World Hum, Best Travel Writing anthologies, Crab Creek Review, and Vestoj, The Journal of Sartorial Matters.

Erin is the writer of The Storykeeper, an Accolade Award-winning film about occupied Paris, which is currently being shown at festivals worldwide, and the true story can be found on her website, along with photos, documents and details. The film was on the first list of nominated films at Jaipur Int. Film Fest, winner of an Accolade award, Best Documentary Short at Geneva Film Fest, and Shortlisted for Onecloudfest Prize. This fall it is playing, among other places, at Naperville Festival near Chicago and Hot Springs Festival in Arkansas. Visit the film's Facebook page to learn more.

Erin is occasional guest instructor for the Evening Writing Workshop at Shakespeare and Company Bookstore in Paris, where she teaches the workshop "Deep Travel" with writer Christina Ammon. She is co-editor of an anthology of writings from this bookshop, Vignettes & Postcards, which has won nine international awards.

Erin is currently working on Wings From Victory, a collection of her stories about France, in which this story will be included, and a novel, The Storykeeper of Paris, based on this story. Her book The Red Notebook is the sequel to The Storykeeper of Paris.
Website: https://www.erinbyrnewriter.com/
Contest Won: Tom Howard/John H. Reid Short Story Contest 2012, Most Highly Commended
Contest Won: Tom Howard/John H. Reid Short Story Contest 2013, Second Prize