Fred Flickinger
Filed under: Authors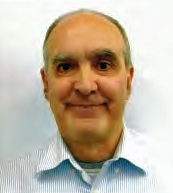 • Johns Hopkins University, BA; Northwestern University, MD
• 30 years of research and writing in the Physical and Biological Sciences related to Medical Sciences at various Universities: Penn State; Ohio State; University of Iowa; University of Georgia.
• For 25 years while doing the above and after, I have written poetry and have many poems published in poetry journals and magazines.
• I am now working on creating several books of poetry.
Contest Won: Tom Howard/John H. Reid Poetry Contest 2012, Most Highly Commended