Lorelei Kay
Filed under: Authors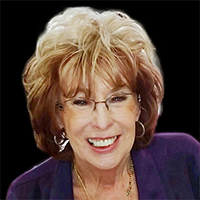 Being named after a mermaid—the Lorelei of the River Rhine—empowers Lorelei Kay to embrace her mermaid heritage and create a unique writing style.
Lorelei became hooked on writing when her father took her on his knee and helped her create her first poem. Years later she attended Brigham Young University on a Journalism Scholarship.
Lorelei served as a poetry judge for the California Writers Club Literary Review, on the Blue Ribbon Judging Panel for Scholastic Arts and Writing Awards, as a mentor and editor on the Dorothy C. Blakely Memoir Project, and on the board of the High Desert Chapter of The California Writers Club.
Lorelei's poetry appears in anthologies, journals, online publications, and magazines. Her poem "Straightening Flower Fields" garnered first-place in the 2021 San Gabriel Valley Poetry Festival Broadside Contest.
The highlight of her mermaid-writing career is her memoir, From Mormon to Mermaid, and the awards it's earned.
Ocean waves remind Lorelei of the joy of "walking upon the beach, hearing mermaids singing each to each," joining in their song, and infusing her writing with mermaid musings.

Website: http://www.LoreleiKay.com
Twitter: https://twitter.com/LoreleiKay
Facebook: https://www.facebook.com/FromMormontoMermaid
Contest Won: North Street Book Prize 2022, First Prize