Winfred Cook
Filed under: Authors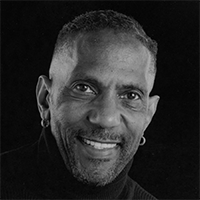 My name is Winfred Cook, and I live in Oakland, California. I have no previous writing experience, just a desire to write. I started writing for my own pleasure eight years ago. With the help of a young English major, Gabriel, who tutored ESL students, and my yearning to write, I set about the business of writing. Gabriel's weekly visit was to correct, with red ink, my previous week of writing. His corrections were brutally painful. Initially, my pages of writing were practically all red. However, as time went on, and my grammatical skills improved, the red began to dissipate. After having written several short stories, "Uncle Otto" was the first one for which I received the praise I had been seeking, prompting me to write my first novel.
The inspiration for the novel came from the short story. The prologue is nonfiction, an incident that occurred between me and my uncle when I was a child. Since I had no history of his life, except for some anecdotes from my mother about their childhood, the story is completely fiction. It was easy to morph the short story into the prologue, and with a few adjustments, start the novel.
I have written three other novels, one of which I self-published, Wayfarers. It has garnered praise from The Historical Book Review and others. The other two, Ruby and Nulley P.I., have yet to be published. An audiobook version of Uncle Otto is in production.
Website: https://www.facebook.com/winfredcooknovels/
Twitter: https://twitter.com/winfredcook
Contest Won: North Street Book Prize 2016, First Prize