Andrew Maust
Filed under: Authors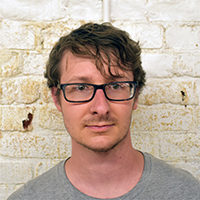 Andrew Maust is a recovering adjunct at Pennsylvania State University, where he teaches business writing and freshman composition. He earned his MA in English at McNeese State University.

Andrew somehow manages to find time to write when he's not procrastinating on grading or otherwise being unproductive. His biggest hobby is coming up with jokes that his students will ignore, although he also enjoys the typical English teacher fare of discovering new books, restarting his novel, reading McSweeney's rejection letters, and daydreaming about one day teaching a literature course.

His work can be found in MockingHeart Review, The Raven's Perch, and Defenestration Magazine.
Website: https://www.facebook.com/ajmaust
Twitter: https://twitter.com/themaust
Contest Won: Wergle Flomp Humor Poetry Contest 2020, Second Prize