Erma Bombeck Writing Competition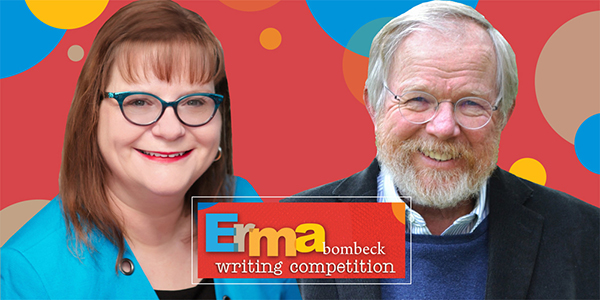 Deadline: 8am EST, January 6, 2020
Bill Bryson and Jess Montgomery will serve as finalist judges for the 2020 Erma Bombeck Writing Competition, open now. Previously unpublished 450-word entries in humor and human interest categories are accepted online.

Betsy Bombeck, Erma's daughter, will keynote the 7pm awards presentation on April Fools' Day at the Woodbourne Library, 6060 Far Hills Avenue in Centerville, Ohio.

The writing competition, held every two years in conjunction with the Erma Bombeck Writers' Workshop, pays tribute to hometown writer Erma Bombeck, one of the greatest humorists of the 20th century.

Four winners will receive $1,000 and a free registration to the Erma Bombeck Writers Workshop, slated for April 2-4, 2020. Writers receiving honorable mentions will be awarded $100 prizes. There is a $15 entry fee to enter. Learn more.