Choosing Life by Leslie Sussan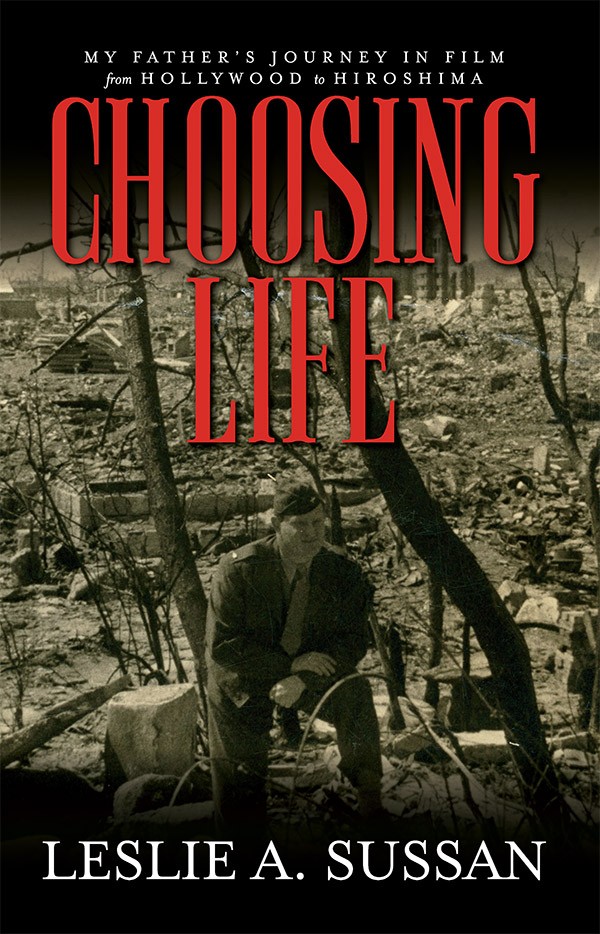 2021 North Street Book Prize, First Prize for Creative Nonfiction & Memoir
Author Leslie Sussan followed her father's footsteps to Hiroshima to try to understand his last wish that his ashes be scattered there. His crew shot the only color film of the aftermath of the atomic bombings. The book brings to life the horrors he saw, drawing on his first-hand journals and from the voices of the survivors who, decades later, shared with the author what they experienced and what the filming meant to them.
From the North Street Book Prize critique by Jendi Reiter:
Leslie A. Sussan probes questions of historical memory and propaganda in her illuminating memoir...Her intellectual clarity and balance are coupled in this memoir with a passion to right intergenerational wrongs. This braided narrative moves back and forth between Herbert Sussan's life-altering experience as a Defense Department cinematographer filming the aftermath of the atomic bomb and his daughter's pilgrimage to Hiroshima in 1987-88 to complete the exposé he was never allowed to share...
[The] films of the atrocities suffered by Hiroshima's civilians were so devastating that they were instantly covered up. Sussan no longer had security clearance to view the materials he himself had created...Choosing Life is fact-filled but always livened with deep feeling...Whereas many memoirists have to use their imagination to re-create ancestors' thoughts and experiences, here we have excerpts in his own words, as well as some of the photos he took.
Read an excerpt from Choosing Life (PDF)
Buy this book at BookBaby.