Two Sylvias Press WILDER POETRY BOOK PRIZE for Women Over 50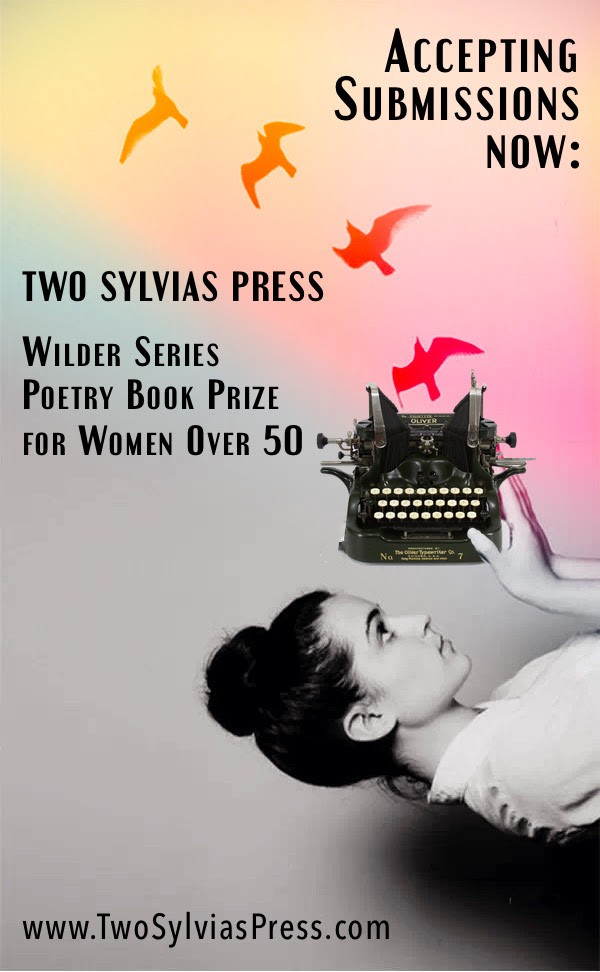 Deadline: December 31, 2022
Attention Women Poets:
Two Sylvias Press is looking to publish Full-Length Poetry Manuscripts by Women Over 50
(Open to both established and emerging poets)
Prize: $1,000 and print book publication by Two Sylvias Press, 20 copies of the winning book, and a vintage art nouveau pendant
The Wilder Series Poetry Book Prize is open to women over 50 years of age (born on or before December 31, 1972). Women submitting manuscripts may be poets with one or more previously published chapbooks/books or poets without any prior chapbook/book publications. (We use an inclusive definition of "woman" and "female" and of course welcome trans women, genderqueer women, and non-binary people who are female-identified or AFAB.) All manuscripts will be considered for publication. See the complete contest guidelines.
Learn more about the prize and Two Sylvias Press. Previous winners & manuscripts chosen for the Wilder Poetry Book Prize include Gail Griffin, Michelle Bitting, Gail Martin, Kelly Cressio-Moeller, Erica Bodwell, Adrian Blevins, Dana Roeser, Molly Tenenbaum, and Carmen Gillespie.
Simultaneous submissions allowed.
NOTE: Our mission at Two Sylvias Press is to support poets. Your manuscript will NOT be disqualified if it was submitted incorrectly. We will not penalize you for trying and making a mistake. If we have a question or concern about your manuscript format, we will contact you and allow you to resubmit. Please know that we are on your side. Thank you for trusting us with your work.