Oxbow Poetry Contest for Emerging Poets, sponsored by Oprelle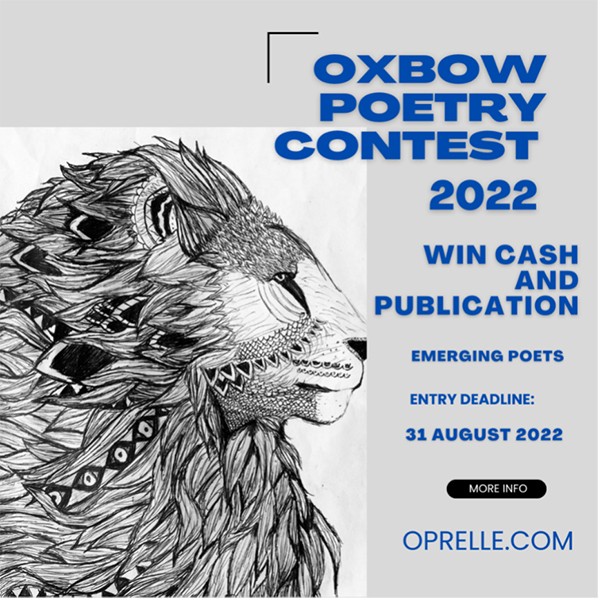 Deadline: August 31, 2022
The OXBOW CONTEST from Oprelle Publications aims to bring attention to emerging poets featured in fewer than three national publications (books or journals).
The Top Three Poems will be published in our 2022 Poetry Masters Anthology in the "Emerging Poets" section.
The first-place poet will receive $500
A shortlist of finalists will also be listed on the Oprelle website
Submit 1-3 poems with each entry fee of $15
This contest accepts both published and unpublished poems
Length limit per poem: 20 lines (excluding the title and any blank lines)
Enter the Oxbow Poetry Contest via Submittable.