The Missouri Review's Jeffrey E. Smith Editors' Prize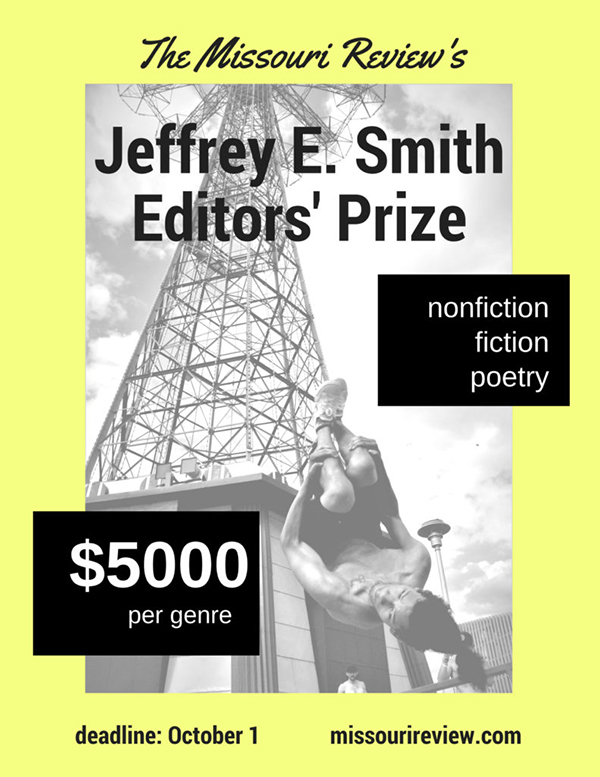 Deadline: October 1, 2018
$5,000 Fiction | $5,000 Nonfiction | $5,000 Poetry
Winners receive publication, invitation to a reception and reading in their honor, and a cash prize. Submit one piece of fiction or nonfiction up to 8,500 words or any number of poems up to 10 pages. Enter online or by mail. Entry fee: $25. Winners will be announced in early 2019.
Each entrant receives a one-year subscription to The Missouri Review in digital format (normal price $24) and a paperback copy of the second title in our new imprint, Missouri Review Books, Trouble in Mind: The Short Story and Conflict, an anthology of our very favorite Editors' Prize fiction winners and runners-up from the past twenty-eight years (normal price $14.95).
Questions? Email contest_question@moreview.com.
Read a prizewinning story by Melissa Yancy, an essay by Peter Selgin, and a selection from poetry winners Kai Carlson-Wee and Alexandra Teague.