Dancing Poetry Contest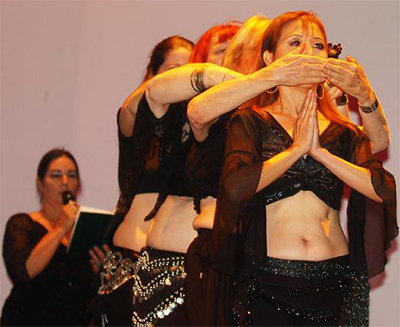 Deadline: April 15, 2019
Sponsored by Artists Embassy International - 26th Year
Three Grand Prize Winning Poems to be Danced and Filmed
3 Grand Prizes will receive $100 each plus their poems will be danced and filmed. Each Grand Prize winner will be invited onstage for photo ops with the dancers and a bow in the limelight.
Six First Prizes will receive $50 each
Twelve Second Prizes will receive $25 each
Thirty Third Prizes will receive $10 each
All winners will receive a prize certificate suitable for framing and be invited to read at our 2019 Festival at the John A. and Cynthia Fry Gunn Theater at the Palace of the Legion of Honor Museum in San Francisco
The top three poems chosen as Grand Prizes will be choreographed, costumed, and recorded live in an on-stage performance at the Festival. See pictures from our 2018 Festival, and check the other tabs on our website to read winning poems and view photos of the winning poets.

Last year's Grand Prize winners included Claire J. Baker, Allegra Jostad Silberstein, and Lorraine Walker Williams. For poetry, we look for something new and different including new twists to old themes, different looks at common situations, and innovative concepts for dynamic, thought-provoking entertainment.

The entry fee is $5 per poem or $10 for 3 poems, payable to Artists Embassy International. (Poets outside the USA, please send an international postal money order in US dollars or US currency.) Each poem may be up to 40 lines long. Send two copies of each poem. One copy should be anonymous (just title and poem), the other should have your name, address, phone, email address, and where you heard about this contest (e.g. Winning Writers Newsletter). There is no limit on the number of entries. Entries should be typed.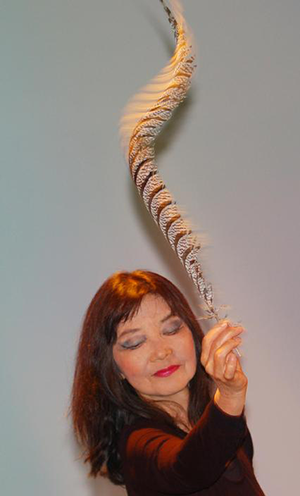 Your entry should be suitable for a general audience since our following is comprised of people of all ages and ethnicities. English translations must be included with non-English poems. Our judges consist of poets, dancers, musicians, and visual artists of various media, all members of Artists Embassy International. Judging is done with the anonymous copies of the poems. Artists Embassy International is a non-profit, volunteer, arts and education organization whose goal is to further intercultural understanding through the arts.

Three poets, the Grand Prize winners, will be rewarded with seeing their poems danced by Natica Angilly's Poetic Dance Theater Company, a well-known dance troupe that has performed around the world and throughout America. This company is dedicated exclusively to creating new avenues by combining poetry, dance, and music together for presentation and the expansion of poetry with dance in the life of our culture.

To enter the contest, please visit our website at www.dancingpoetry.com or submit to AEI Contest Chair W, Judy Cheung, 704 Brigham Avenue, Santa Rosa, CA 95404. Questions? Please email Ms. Cheung at jhcheung@comcast.net.
Please enjoy "Two Braids: A Sestina" by Lorraine Walker Williams, winner of a Grand Prize in 2018:
TWO BRAIDS: A SESTINA

Her child's hair wet from the shower,
the mother's fingers caress her head,
comb out tangles, separate
long strands, twist one on another.
The child holds her head still
as braiding rhythm repeats.

Her grandmother watches a pattern repeat,
brushing her daughter's hair after a shower,
wrapping her close, wanting time to stand still.
Soap clan, she kisses her head.
The child grows, years fold one to another,
mother and child like two braids, separate

like sun and falling rain separate.
Days and seasons repeat,
steaming one to another.
Clouds, heavy with rain before a shower,
undone like braids on the head.
Hair falls free, air becomes still.

Grandmother's hands still
remember silk strands separate
like moonlight on water at the head
of the bay. Wave after wave repeats
tide's ebb and flow, showers
starlight from night. Other

voices summon the days, other
dreams fade from light, still
the grandmother showers
love on the child, cannot separate
the braid she weaves and repeats
through time and space in her head

to breath's rise and fall of the child's head.
Distance carries one away from the other.
The braid spins out, rhythm repeats
flutters on wings of an angel. Still,
their hearts never unravel or separate,
love steady as rain in a shower

forms a rainbow, shines on the child's head still.
A mother separates one fine strand from another,
fresh from the shower, braid upon braid repeats.