Dancing Poetry Contest
Deadline: April 15, 2021
Sponsored by Artists Embassy International - 28th Year
Three Grand Prize Winning Poems to be Danced and Filmed
3 Grand Prizes will receive $100 each plus their poems will be danced and filmed. Each Grand Prize winner will be invited onstage for photo ops with the dancers and a bow in the limelight.
Six First Prizes will receive $50 each
Twelve Second Prizes will receive $25 each
Thirty Third Prizes will receive $10 each
All winners will receive a prize certificate suitable for framing and be invited to read at our 2021 Festival at the Palace of the Legion of Honor in San Francisco (the event may be held online if circumstances require)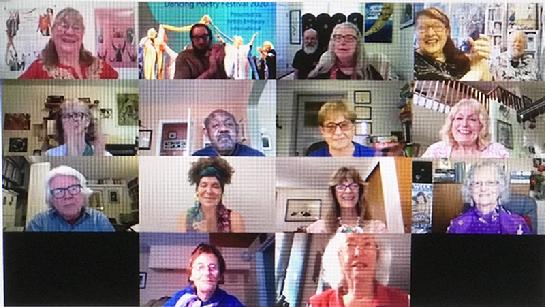 The top three poems chosen as Grand Prizes will be choreographed, costumed, and recorded live in an on-stage performance at the Festival. See video and pictures from our 2020 Festival, and check the other tabs on our website to read winning poems and view photos of the winning poets.
Last year's Grand Prize winners included Garrett Murphy, Catherine Moran, and Alicia Morrison. For poetry, we look for something new and different including new twists to old themes, different looks at common situations, and innovative concepts for dynamic, thought-provoking entertainment. Please do not feel constrained to submit a poem about dancing.

The entry fee is $5 per poem or $10 for three poems, payable to Artists Embassy International. (Poets outside the USA, please send US currency or an international postal money order in US dollars.) Each poem may be up to 38 lines long. Send two copies of each poem. One copy should be anonymous (just title and poem), the other should have your name, address, phone, email address, and where you heard about this contest (e.g. Winning Writers). There is no limit on the number of entries. Entries should be typed.

Your entry should be suitable for a general audience since our following is comprised of people of all ages and ethnicities. English translations must be included with non-English poems. Our judges consist of poets, dancers, musicians, and visual artists of various media, all members of Artists Embassy International. Judging is done with the anonymous copies of the poems. Artists Embassy International is a non-profit, volunteer, arts and education organization whose goal is to further intercultural understanding through the arts.

Three poets, the Grand Prize winners, will be rewarded with seeing their poems danced by Natica Angilly's Poetic Dance Theater Company, a well-known dance troupe that has performed around the world and throughout America. This company is dedicated exclusively to creating new avenues by combining poetry, dance, and music together for presentation and the expansion of poetry with dance in the life of our culture.

To enter the contest, please visit our website at www.dancingpoetry.com or submit to AEI Contest Chair W, Judy Cheung, 704 Brigham Avenue, Santa Rosa, CA 95404-5245. Questions? Please email Ms. Cheung at jhcheung@comcast.net.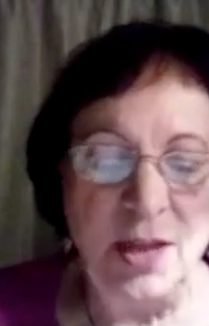 Please enjoy "Writing the Onion" by Catherine Moran, winner of a Grand Prize in 2020:
Writing the Onion

To a poet the world is an onion.

That odd-shaped white vegetable

with a hard knot right on top

becomes a globe of great proportions

that must be held in a careful hand.

The life of a poet revolves around

smoothing off the layers of this sphere

and looking inside.

Underneath each tissue

is a glance at humanity striving

to be something great,

and the poet writes this into eternity.

Most of us earthly dwellers remain

in the outer limits of structured curves

foraging like stagnant ewes.

Poets finger through those ragged rings

noticing edges.

Poets choose which flimsy layer

has a tale worthy to tell.

To a poet the delight is in peeling.

The world holds the freshness of an onion

hidden under every round of covering.

Capturing that aroma with lines

that knife through to the inner core

is the challenge of every poet's pen.

Just as a clear, white liquid

slowly drips out of this cut vegetable,

the passions of mankind rise

from words arranged on a blank page.

An artist's life is consumed with translating

reality onto a rigid surface.

Gardenias and castles and faces

remain subjects to consider.

A poet's life is artistically removing outer layers

to portray subtle depths

waiting in the corners of a reticent world.

Peeling is the greatest fascination.

To a poet the layers are the mystery.