Happy Harper: Grandpa Comes Home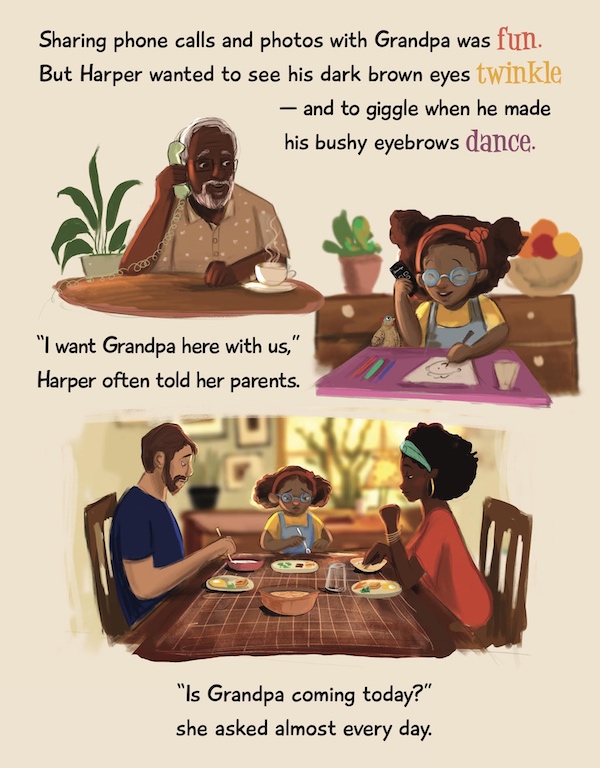 First Prize, Children's Picture Book, 2022 North Street Book Prize
Dive into Brooklyn's bustling streets with the Happy Harper series! Meet Happy Harper, a vivacious Haitian-American girl with boundless curiosity, a heart as vast as the city itself, and an endearing wish for a pet chicken. In the first heartwarming tale, excitement bubbles as Harper prepares for a special arrival—her beloved grandfather, all the way from Haiti! Vibrant illustrations sweep readers into a tale that bridges miles and melts hearts. Grandpa Comes Home isn't just a story—it's an experience that resonates across generations. Tailored for ages 6-8, but a delight for all. Add this timeless treasure to your child's shelf today!
North Street Book Prize judge Jendi Reiter writes,
There was so much to appreciate about this book, from the genuine New York feel of her illustrated neighborhood, to the storyline that was tightly structured and perfectly pitched to the concerns of this age group. My co-judge Ellen LaFleche said, "I love that Grandpa is in a wheelchair but it's not made into a big deal—so much dignity." Screener Annie Mydla observed, "The book will stir feelings of joy in readers who remember the magic of having loving grandparents, or being a loving grandparent." Stories that appeal to the adults as well as the kids in the family are a guaranteed re-read.
Read an excerpt from Happy Harper: Grandpa Comes Home (PDF)