Hollis Summers Poetry Prize: Call for Manuscripts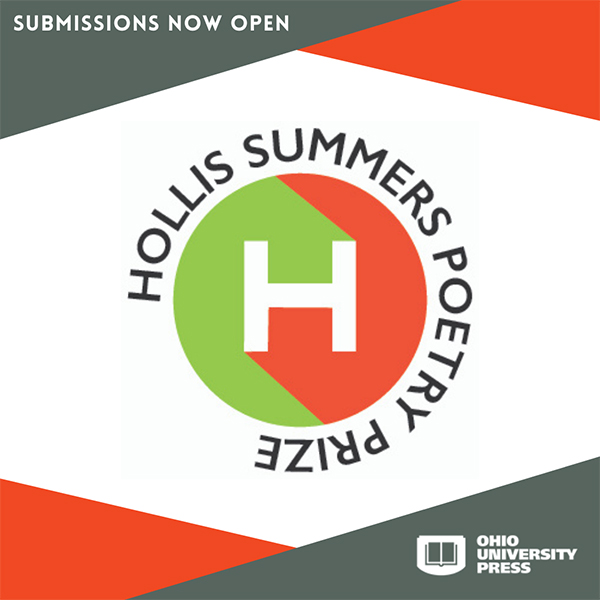 Deadline: December 1, 2021
Named for the distinguished poet who taught for many years at Ohio University and made Athens, Ohio, the subject of many of his poems, this annual competition invites writers to submit unpublished collections of original poems.
Ohio University Press will publish the winning manuscript and the author will receive a $1,000 cash prize.
Submissions are being accepted now at Submittable. There is a $30 entry fee. Previous winners include Idris Anderson, Fleda Brown, Michelle Y. Burke, Joseph J. Capista, Kwame Dawes, Jason Gray, Julie Hanson, Joshua Mehigan, Alison Powell, Roger Sedarat, and Michael Shewmaker.
For further details and instructions, please visit our website.