The Colorado Prize for Poetry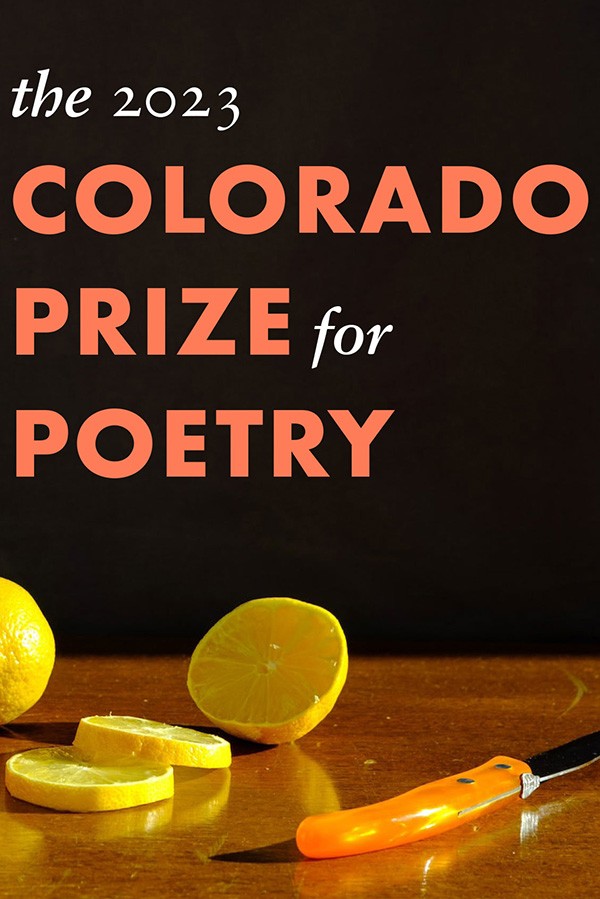 Prize: $2,500 honorarium and publication
Reading fee: $28 (includes a one-year subscription to Colorado Review)
Submit: 48 to 100-page poetry manuscript
The Center for Literary Publishing at Colorado State University is seeking submissions to the Colorado Prize for Poetry until January 14th, allowing for a five-day grace period. Authors do not need to reside in Colorado or the United States. Our final judge will be associate poetry editor Felicia Zamora.
The Colorado Prize for Poetry is an international poetry book manuscript contest established in 1995. The winning book will be published by the Center for Literary Publishing and distributed by the University Press of Colorado in the fall of 2023. To find out what sort of work we publish, please take a look at some of our previous winners.
Manuscripts may consist of poems that have been published, but the manuscript as a whole must be unpublished. Please do not submit self-published books.
We have a limited number of fee waivers available for writers experiencing financial hardship. Email creview@colostate.edu directly to request one of these waivers.
Find out more on our website and submit online via Submittable.