CRAFT Short Fiction Prize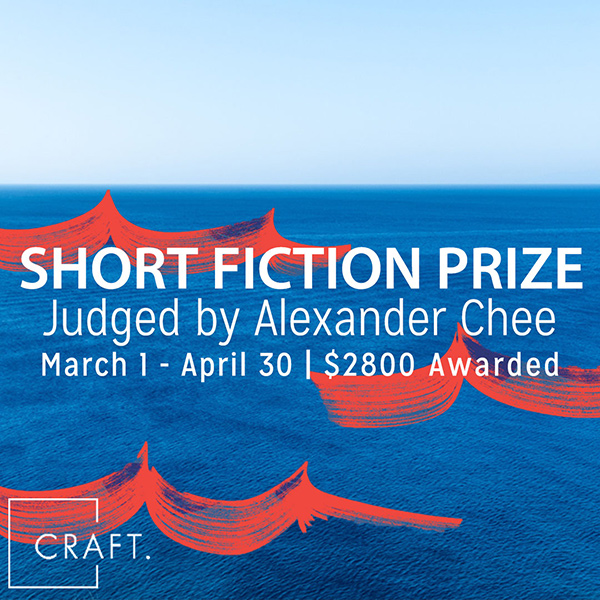 Deadline: April 30, 2020
The 2020 CRAFT Short Fiction Prize is now open to original fiction up to 5,000 words. Three winners will be selected by guest judge Alexander Chee, with $2,800 awarded. Each winner receives publication with a written introduction by the judge; first place also wins a subscription to Journal of the Month. We look forward to reading your work! Submit here.
Alexander Chee is the bestselling author of the novels Edinburgh, The Queen of the Night, and the essay collection How to Write an Autobiographical Novel. His essays and stories have appeared in The New York Times Magazine, T Magazine, Harpers, Vulture, and Best American Essays 2016 and 2019, among others. He is the winner of a 2003 Whiting Award, a 2004 NEA Fellowship in prose, the AAWW Lit Award, the Publishing Triangle's Randy Shilts Nonfiction Award, and a Lambda Literary Trustees Award. He is a contributing editor at The New Republic, an editor at large at VQR, and teaches as an associate professor of English and Creative Writing at Dartmouth College.
CRAFT works with all writers, established as well as emerging. We use craft as a focal point and a lens through which to present fiction. We explore the art of fiction with a focus on the elements of craft. We feature new and republished fiction, critical pieces on craft, interviews, book annotations, and much more.