Uncharted Magazine Horror/Thriller Short Story Award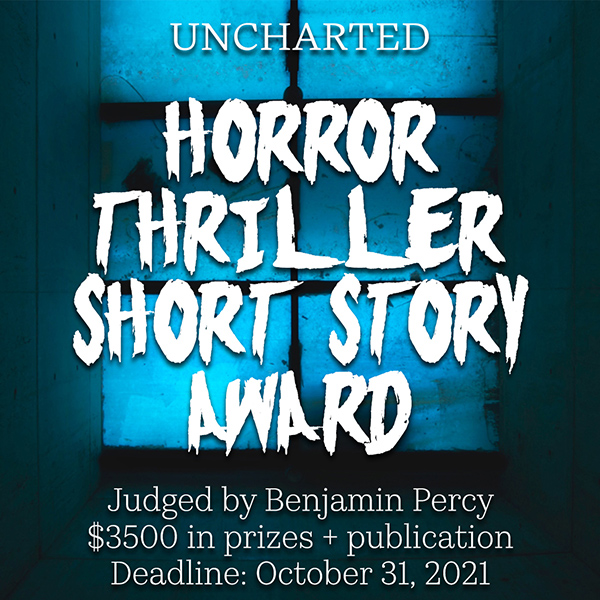 Deadline: October 31, 2021
Writers are invited to submit your spookiest unpublished short stories. Guest judge Benjamin Percy will choose three winning stories from a shortlist. We're excited to offer the winner of this prize $3,000 and publication, while the 2nd and 3rd place winners will receive publication and $300 and $200, respectively along with publication.
Mr. Percy is the author of five novels—most recently, The Ninth Metal (Mariner Books)—three story collections—including Suicide Woods—and a book of essays titled Thrill Me that is widely taught in creative writing classrooms.
Uncharted Magazine publishes Horror/Thriller Short Stories from fiction writers of any background or experience. We want stories that keep us up at night, afraid to turn the corner. Stories that take us into the resonant fear of looming monsters and haunting ghosts. We want stories that thrill us by keeping us on the edges of our seats, hearts pounding, wondering how it will end! Stories with characters who refuse to stay in the shadows! We want stories that thrill us, that make us feel alive, that awaken our desires to explore and go on adventures.