Tupelo Press Dorset Prize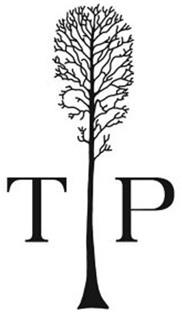 Postmark Deadline: December 31, 2016
Final Judge: Ilya Kaminsky
Prize: $4,500
Fifteen years ago, Ilya Kaminsky's utterly brilliant Dancing in Odessa won our first Dorset Prize (selected by Eleanor Wilner). In celebration of this milestone year for the Dorset Prize, Ilya has agreed to be our judge, and moreover, he has asked to read 60 manuscripts.
A $3,000 cash prize and a week-long residency at MASS MoCA worth $1,500 in addition to publication by Tupelo Press, 20 copies of the winning title, a book launch, and national distribution with energetic publicity and promotion. Manuscripts are judged anonymously and all finalists will be considered for publication.
The Dorset Prize is open to anyone writing in the English language, whether living in the United States or abroad. Translations are not eligible for this prize, nor are previously self-published books. Employees of Tupelo Press and authors with books previously published by Tupelo Press are not eligible. Poets submitting work for consideration may be published authors or writers without prior book publications.
Submit a previously unpublished, full-length poetry manuscript with a table of contents. There is no mandatory page count. We suggest in the area of 48 to 88 pages of poems, but all manuscripts will be read and considered with full respect. A reading fee of $28 payable by check to Tupelo Press or via Submittable must accompany each submission.
We encourage online submission via our Submittable system. You may also submit via postal mail:
Tupelo Press Dorset Prize
P.O. Box 1767
North Adams, MA 01247
For mailed manuscripts, request notification of receipt by including a SASP. For notification of the winner, enclose a SASE. Manuscripts will not be returned.
Read the complete guidelines before submitting your manuscript:
https://www.tupelopress.org/dorset-prize/
Read about past winners and more information about all Tupelo contests at:
https://www.tupelopress.org/contests/
Below, a poem by Lauren Camp, author of One Hundred Hungers (Tupelo Press, 2016), winner of the 2014 Dorset Prize:
Remembrance

We must answer each question
with another question.

We must erase our first sorrow.

How shall we hope?
We must hope.

Do you remember the prayer we said
bent over, the giving of body to ground?

We must shape ourselves
first to shadow and then to infinite,
the wait of such hunger in every cell.

No matter the hours.
I'll tell you everything. I'll tell you the silence.